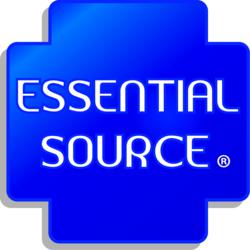 Our focus has been developing products that will improve consumers' health in areas that competing brands often times fall short
Phoenix, AZ (PRWEB) July 03, 2013
Essential Source has a lot to celebrate. Recent statistics have shown that 50 percent of small businesses will fail within their first year, and 95 percent will close before their fifth year of operation.
A business start-up in 2008, which was the beginning of one of the worst economic downturns since the Great Depression, might have been considered doomed for failure, and many businesses were.
However, Essential Source's sales volume has nearly doubled every year in the last five years of doing business, and is now a multi-million dollar enterprise.
Justin Zehrung, Vice President of Essential Source, attributes their product line's unique selling features to its success. "From the start, our focus has been on developing products that will improve the consumers' health in areas that competing brands often times fall short."
Health food and vitamin retailers across the country are the back bone of the dietary supplement industry, and a great source of product knowledge for consumers.
Justin added that Essential Source's dedication to those retail partners has proven to be mutually beneficial. "Our products are exclusive to our retail partners. They've come to appreciate our 'Customer Referral Program' which effectively drives new business to their brick and mortar locations, as well as their on-line stores. Consumers appreciate having a convenient location, right in their home town, to purchase our brand."
Essential Source® is the maker of specialized health and beauty products, dedicated to the research and development of convenient supplement delivery methods, while increasing the overall effectiveness of nutritional supplements as a whole. For product information or store locations, go to http://www.EssentialSource.net or call toll-free (877)879-9966.