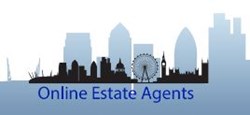 (PRWEB) December 02, 2013
Online estate agents are proud to sell their 1000th home in 2013. They achieved this milestone up by 24% from last year with a one month to spare.
The have also announce the impending launch of a redesigned site that will ensure that customers have all the tools onsite so they can get their property the right exposure as quickly as possible.
Online estate agents are also UK only premier estate agency that on average sells homes for their customers within 6-8 weeks. This fantastic closure rate is largely attributed to correct pricing, and an exceptional UK based customer support. It is this customer supports that has yielded a 98% satisfaction from a recent survey in October 2013.
With new sellers, being guided through every stage of the process without any upselling, all services from http://www.onlineestateagents.co/ is included in their one off payment. Customers are often surprized to learn that they make an average of 30 calls per customer, from the initial sign stage to securing the right buyer for their home.
These calls, include services like arranging viewing times, talking customers about best practises to implement when doing viewings, negotiating the right price. With no commission strategy Online Estate agents are in a perfect position to help sellers and buyers come to a quick and mutually satisfactory agreement.
Selling your home is a stressful process, often with hidden charges and feeling that your estate agent has not made the effort on your behalf.