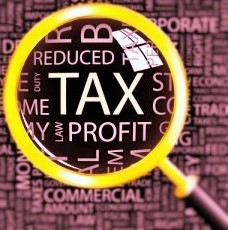 professionally selected diversified investments predominantly prove cost-effective in the long run
London, UK (PRWEB UK) 23 April 2014
A recent Moneywise article stated that 38% of affluent British polltakers believe that the money they leave behind in their inheritance will be used to alleviate their children's day-to-day affordability issues; a further 20% foresee their financial legacy being used to eliminate unpaid debts and arrears.
This indicates a 15% divide between today's estate planning and that of financially challenged heirs who are choosing to live a better life today, as opposed to investing in the future with a property purchase or other proven investment vehicle that could eventually provide for their own children.
The escalating cost of living has certainly impacted inheritance trends. Only 29% of respondents believe that their inheritors will purchase a home or investment property, whilst 57% expect their families to use a percentage of their legacy for future concerns via investments or savings accounts.
Financial experts have previously warned of a potential pension crisis that could stem from a simple lack of appreciation for economic stability and comfort during retirement. As factual as those fears may be, it's clear that the challenge of securing short-term security now takes precedence.
Now people are compromising their own future comfort as well as that of their offspring, solely for the sake of surviving today's economic climate, the potential impact on future generations and their retirement years provides pension experts with a real cause for concern.
If property does prove too expensive for those in receipt of an ever-diminishing inheritance, one way of potentially downsizing the vicious circle of financial dependency that's now developing between generations is to optimise available funds via professionally guided, tax-friendly investments.
Those with limited funds can still protect and grow investments. Investment options can vary in affordability and availability and because professionals can also manage meagre funds, perhaps it's time to disprove the common misconception that the global marketplace is no place for amateurs.
Director of Operations David Retikin of Pryce Warner International Group commented:
"The current levels of interest shown in reducing inheritance tax (IHT) liability is indicative of how today's investors are addressing future commitments. Whilst some savers seem happy to live in the moment, more conscientious investors want to stabilise their future, so that their children stand a chance of receiving an inheritance that's substantial or adequate at the least. There are numerous ways to make money stretch further and although employing the services of an independent financial adviser might seem extravagant to shoestring investors, the returns generated from professionally selected diversified investments predominantly prove cost-effective in the long run."
To help build estate value, the UK government has proposed that the current £325,000 (£650,000 for the married) inheritance tax-free threshold that's now applicable to all estates should be maintained until 2018, but some say this ethos is invalidated by rising property values alone.
Without proper planning, heirs currently stand to lose 40% or more of their inheritance when they breach the IHT threshold. Those planning their final estate would do well to source offshore asset management solutions that are HMRC-approved and are exempt from IHT and other UK taxes.