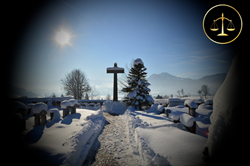 Online estate executor tool adds free use for families of fallen officers.
San Jose, CA (PRWEB) June 26, 2015
EstateExec, the revolutionary online estate executor service, today announced that it is making its service available for free to families of fallen police officers. "While no group of people can operate to the highest standards at all times," said EstateExec Founder Dan Stickel, "police officers have been under increasing pressure in the United States, and we'd like to do our part to recognize their important service, and the sacrifices they make."
According to the National Law Enforcement Officers Memorial Fund, over 100 US law enforcement officers have died in the line of duty every year since 1911 (with the first officer death tracked in 1791). The Officer Down Memorial Page (ODMP) states that more than 20,000 officers have lost their lives in the United States.
Whenever someone dies, whether an officer or anyone else, by law their estate must be settled, meaning debts paid off, assets distributed, government agencies notified, and so forth. Typically this responsibility falls to a family member, identified as the estate executor, who often has no idea what is required, or how to proceed.
Earlier this year, EstateExec announced its ground-breaking service to revolutionize the estate settlement process, helping these estate executors with a cloud-based service that includes an interactive, customized task list, a central repository for managing assets, debts, and distributions, and the ability to share online with other family members, heirs, or estate attorneys.
"You can think of EstateExec as 'TurboTax for estate executors,'" said Stickel. "It brings modern technology to a process that hasn't changed much since the founding of the country."
EstateExec is quick to point out that the software doesn't provide legal or tax advice, and that it is primarily a much-needed productivity aid. Reading the will is just the beginning of the executor process: an executor still needs to sort through all the assets of the estate, decide which ones to sell, keep the others in good shape, pay off debts and ongoing expenses, decide asset allocations to heirs, and more. Even if an executor brings in an attorney to guide the process, there's still a fair amount of the work that falls to the executor, and EstateExec is designed to streamline that work.
To qualify for the free offer, the officer must have died in the line of duty according to the rules established by the Federal Bureau of Investigation (FBI), Public Safety Officers' Benefit (PSOB), National Law Enforcement Officers' Memorial Fund (NLEOMF) or Fraternal Order of Police (FOP) criteria. See http://www.EstateExec.com/for_officers.html for details.
*NLEOMF annual officer deaths report: http://www.nleomf.org/facts/officer-fatalities-data/year.html
*ODMP data about long-term officer deaths: http://www.nleomf.org/facts/officer-fatalities-data/year.html