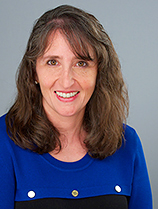 Although the first 'test tube' babies were born over 35 years ago, the laws affecting them remains unsettled.
New York, NY (PRWEB) April 27, 2014
On April 23, 2014, Moses & Singer LLP attorney Carole M. Bass, a partner in the firm's Trusts & Estates practice, addressed the New York State Society of CPAs' Trusts and Estates Administration Committee on the complex legal issues arising from Assisted Reproductive Technology (ART). Carole explained the legal considerations affecting disposition of genetic material, inheritance rights of posthumously conceived children, and the challenges of defining parentage of children born of same-sex marriages when both recognition and non-recognition states are involved.
What happens to preserved sperm or eggs ("gametes") if the donor dies? Carole states that a decedent "generally has authority over stored gametes, enabling them to become part of the estate." However, the donor needs to make his or her intent clear. "The best step toward insuring that an individual's wishes are carried out at death is properly documenting those wishes."
In the case of divorce, courts take a variety of approaches in solving ART-related conflicts. Some take a contractual approach, enforcing clinic contracts. Others apply a model requiring mutual consent of both parties and some courts apply a balancing test weighing the competing interests of the parties.
Most states have not addressed the inheritance rights of posthumously conceived children by statute. Where statutory guidance does not exist, courts must balance competing interests. The possibility of additional children can impact the rights of other beneficiaries and impact the efficient administration of an estate. A decedent's written consent to use the banked material and intention to support any resulting children would inform the court of his or her wishes.
"ART raises a host of concerns relating to both estate planning and administration. Even though this technology has rapidly expanded the law remains unsettled. Both the individuals embarking on ART and the professionals who serve them must proceed with care when dealing with this sensitive situation."
---------------------------------------------------------
Carole M. Bass is a Partner in the Trusts & Estates practice at Moses & Singer LLP. Founded in 1919, the firm represents prominent businesses, families and individuals in New York and nationwide on varied commercial, professional and personal matters. For more information about the firm and complete disclosures please visit the firm's website.