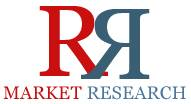 The current market size of the ETFE in terms of value was estimated to be about $425.88 million in 2013 and is projected to reach $741.07 million by 2019.
(PRWEB) December 13, 2014
The global market size by value of Ethylene Tetrafluoroethylene market was estimated to be $462.14 million in 2014 and is projected to grow at a CAGR of about 9.91% between 2014 and 2019. The impact of different market factors, such as drivers, restraints, opportunities, and challenges are also illustrated in the report. This gives an idea about the key drivers, such as ETFE being eco-friendly; and growth in the end-user industries such as architecture and construction, aerospace, semiconductors, and others. The economic slowdown in Western Europe and the U.S. also affected the economy of other developed countries and the price volatility in the past and made the market more strained for the end-user industries. The complete report is available at http://www.rnrmarketresearch.com/ethylene-tetrafluoroethylene-etfe-market-by-type-powder-granule-others-by-technology-extrusion-injection-others-and-by-application-film-sheet-wire-cable-tubes-coatings-others-market-report.html .
The key companies in ethylene tetrafluoroethylene market are E. I. du Pont de Nemours and Company Dupont (U.S.), Daikin Industries Ltd. (Japan), Dyneon GmbH (Germany), Asahi Glass Company (Japan), Quadrant AG (Switzerland), Guangzhou Lichang Fluoroplastics Co. Ltd (China), Ensinger GmbH (Germany), and Hubei Everflon Polymer Co. Ltd (China). These companies are consistently focusing on expanding their production capacity to achieve a competitive advantage and thereby serving the customers more effectively. Investments and expansions were the most preferred strategies of the top players from 2005-2014 that were driving the demand of ETFE. Their strategy to capture the market in developing economies includes expansions and investments. Order a copy of this research at http://www.rnrmarketresearch.com/contacts/purchase?rname=249849 .
Table of Contents for "Ethylene Tetrafluoroethylene (ETFE) Market by Type (Powder, Granule & others), by Technology (Extrusion, Injection & others), and by Application (Film & Sheet, Wire & Cable, Tubes, Coatings, & others) – Global Forecast to 2019" research report includes:
1 Introduction
1.1 Objectives of the Study
1.2 Markets Covered
1.3 Stakeholders
1.4 Market Scope
2 Research Methodology
2.1 Description of the ETFE Demand Model
2.2 Market Size Estimation
2.3 Market Crackdown & Data Triangulation
2.4 Market Share Estimation
3 Executive Summary
4 Premium Insights
4.1 Attractive Market Opportunities in ETFE Market
4.2 ETFE Market – Major Applications
4.3 ETFE Market in the North American Region
4.4 North America Commands More Than One Third of the Market Share
4.5 ETFE Market: By Applications (2019)
4.6 ETFE Market: Top 5 Countries in Terms of CAGR (2014-2019)
4.7 ETFE Market: Growing Demand from ROW
4.8 Life Cycle Analysis, By Region
5 Market Overview
5.1 Introduction
5.2 Market Dynamics
6 Industry Trends
6.1 Value Chain Analysis
6.2 Porter's Five forces Analysis
7 ETFE Market, By Type
7.1 Introduction
7.2 ETFE Granule
7.3 ETFE Powder
8 ETFE Market, By Technology
8.1 Introduction
8.2 ETFE Extrusion Molding
8.3 ETFE Injection Molding
8.4 Others
9 ETFE Market, By Application
9.1 Introduction
9.2 Film & Sheet
9.3 Wire & Cable
9.4 Tubes
9.5 Coating
9.6 Others
10 Geographic Analysis
10.1 Introduction
10.2 North America
10.3 Europe
10.4 Asia-Pacific
10.5 ROW
11 Competitive Landscape
11.1 Overview
11.2 Battle for Market Share: Investment & Expansion Was the Key Strategy (2005-2014)
11.3 Market Share Analysis, ETFE Market
11.4 Investment & Expansion
11.5 Mergers & Acquisitions
11.6 Agreements, Partnerships, Collaborations & Joint Ventures
12 Company Profiles
12.1 Introduction
12.2 DU Pont
12.3 Daikin Industries Limited
12.4 Dyneon GMBH
12.5 Asahi Glass Company
12.6 Quadrant AG
12.7 Guangzhou Lichang Fluoroplastics Co. Ltd
12.8 Hubei Everflon Polymer Company Limited
12.9 Ensinger GMBH
Get discount on this research report at http://www.rnrmarketresearch.com/contacts/discount?rname=249849 . (This is a premium report priced at US$ 4650 for single user license).
Browse Similar Reports:
"Fluoropolymer Market, By Type (PTFE, PVDF, FEP, Fluoroelastomers) & Application (Automotive, Electrical & Electronics, Chemical Processing, Industrial) – Global Trends & Forecast to 2018" is a Sept 2013 publication of 260 pages and it says that the global fluoropolymer market in terms of revenue was estimated to be worth $7,159.3 million in 2012 and is expected to reach $9,797.4 million by 2018, growing at a CAGR of 5.7% from 2013 to 2018. North America dominated the global fluoropolymers market, accounting for major share in the overall market in 2012. Companies profiled in this research report are 3M Company, Asahi Glass Co. Ltd, Arkema Sa, Daikin Industries Ltd, E. I. Dupont De Nemours & Company, Dongyue Group Ltd, Fluorotherm Polymers Inc., Gujarat Fluorochemicals Ltd, Halopolymer Ojsc, Honeywell International Inc., Kureha Corporation, Parker Hannifin Corporation, Quadrant Ag, Saint-Gobain, Shamrock Technologies, Shanghai 3f New Materials Company Ltd, Simona Ag, and Solvay Sa. The complete report available at http://www.rnrmarketresearch.com/fluoropolymer-market-by-type-ptfe-pvdf-fep-fluoroelastomers-application-automotive-electrical-electronics-chemical-processing-industrial-global-trends-forecast-to-2018-market-report.html .
About Us:
RnRMarketResearch.com is your single source for all market research needs. Our database includes 500,000+ market research reports from over 95 leading global publishers & in-depth market research studies of over 5000 micro markets. With comprehensive information about the publishers and the industries for which they publish market research reports, we help you in your purchase decision by mapping your information needs with our huge collection of reports. (http://www.rnrmarketresearch.com/).