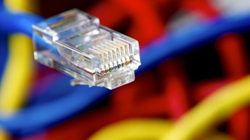 Solveforce Expands Business VoIP & Ethernet into Portland Oregon effective immediately
Portland, Oregon (PRWEB) September 22, 2015
SolveForce has expanded its services to Portland, CO. They provide a wide variety of services for this area. They are the leaders in telecommunication services and provide dedicated services with their Ethernet Providers (http://telecomethernet.com/) and Business VoIP management.
T1 or Ethernet?
A T1 circuit is a dedicated (which in this sense means "not shared") point-to-point line from the business' network to the telephone company's central office and then in some cases to the Internet provider, which could also be the phone company. A T1 line can also be used to link shared data between offices as well.
The T1 will require specialized equipment at each location, that must have the phone company install. This line can carry data at a rate of approximately 1.5 Mbps. They can bond T1's together to increase the bandwidth to roughly 1.5Mbps for each additional line.
Some time ago, T1 lines were the common method for receiving a high speed Internet connection. That started back in the day when slow dial-up Internet connections were widespread. A T1 line was perceived as a faster and better choice — and sometimes the only high-speed choice available to businesses in a service area. However, Internet demands are growing so rapidly that T1s aren't able to handle the bandwidth capacity as easily as they used to. That's why many businesses are turning to Internet using Ethernet Providers (http://101001000mbethernet.net/).
The availability of T1 and Ethernet services depend on the physical distance between each location and the central office of the provider being chosen and also the physical delivery method. If the technology is delivered over copper wire, the distance for availability is considerably shorter than if fiber is the available conduit.
T1 technology has been around and in use for a very long time and the telco providers have central offices very well spread out because of phone services, so T1 technology is more readily available.
Ethernet is still young and thus availability is smaller. However, as competition mounts and more fiber is being lit across the U.S., Ethernet Providers http://10100mbethernet.com/) will have more availability. Be sure to thoroughly check out the providers in the location and what they offer.
As anyone can see, there are some great reasons to consider the new technology — Ethernet — as and when it becomes available in the area.
About Solveforce Ethernet Providers
Telecomethernet.com is managed by SolveForce, a Telecom Master Agent that offers its consulting services in the Portland, Oregon Region and has been providing business solutions since 2004. They are recognized all over the globe as a Telecom Master Agent that offers National advisory and auditing services for the telecommunications and Internet industry. Founded by Ron Legarski, this master agency has accomplished many awards and achievements. With high quality solutions to offer, the company's future plans are to integrate even more cities and companies in their coverage areas and remain the leader in the telecom & internet solutions industry throughout the Region.
SolveForce.com, LLC can be reached at 888-765-8301 via toll free or visit one of their real-time quoting websites at http://www.solveforce.com/oregon.