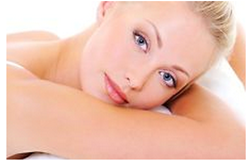 Customized skin care preparations that target multiple factors known to cause adult acne and exacerbate the signs of aging.
Summit, New Jersey, (PRWEB) February 01, 2014
Ethos Spa Skin and Laser Center has announced a new line of specially formulated acne and anti-aging creams, customized skin care preparations that target multiple factors known to cause adult acne and exacerbate the signs of aging.
Hardik Soni, M.D., Medical Director of Ethos Spa Skin and Laser Centers in Summit and Englewood, has collaborated with a licensed pharmaceutical company to offer skin care products individually tailored to your skin.
Ethos Spa Acne/Anti-aging Prep has quickly become the most popular of the Ethos Spa line of skin care formulas developed specifically for the growing number of adults seeking treatment for acne, fine lines and wrinkles. Unlike many products developed to treat teen acne, Ethos Spa prep addresses adults over age 20 with the latest, most effective ingredients to meet the anti-aging qualities patients want, and the adult acne treatment they need.
Ethos Spa Prep ingredients include:

Retinoic acid, a form of Vitamin A proven to decrease the appearance of fine lines, pigmentation and acne, and helping to decrease the loss of elasticity in the skin.
Lactobionic acid, (part of the alpha hydroxy acid family,) that exfoliates and fades brown age spots and post-inflammatory hyperpigmentation (PIH) caused by adult acne.
Azelaic acid, a dicarboxylic acid used to kill bacteria that infect pores and by decreasing the production of the natural substance keratin that can lead to the development of acne. Azelaic acid also works to treat rosacea.
Niacinimide to increase ceramide and free fatty acid levels in the skin (which helps to prevent the skin from losing water content.) Niacinimide also stimulates micro-circulation in the dermis, treats uneven skin tone, and mitigates acne and the red marks (PIH) it leaves behind. Niacinimide remains stable in the presence of heat and light, and is an excellent ingredient for treating both wrinkles and breakouts.
Salicylic acid, (also known as Betahydroxy acid or BHA) is a "keratolytic" (keratin-dissolving or exfoliating) substance. Salicylic acid penetrates the pores to dissolve dead skin cell build up and promote the shedding of the skin's top layer to prevent pore blockage.
Ethos Spa Prep targets the unique causes of adult acne in both men and women, including androgens (male hormones) released by the adrenal gland when we're under stress. These androgens stimulate more oil production, which can clog pores and lead to acne. Other hormonal fluctuations that can also cause acne can be triggered by a woman's monthly menstrual cycle, pregnancy or menopause.
Ethos Spa Prep is gentler and less drying than most acne treatments for teens, and has the added bonus of combating wrinkles, fading dark spots caused by sun exposure and aging, brightening and refreshing skin, and promoting skin health.
Ethos Spa Prep is available in gel and cream formulas, with ingredient concentrations that can be modified to address individual skin types.
A one-month supply costs $60.
Call to schedule your free consultation to see if Ethos Spa Prep can help you with your unique adult skin problems.
For more information on any of the expert aesthetic services available at the Ethos Spa, Skin and Laser Center, visit the Ethos Spa website, call the Summit location at (908) 273-5400, or call the Englewood location at (201) 541-6600.
###
About Hardik Soni, M.D. and Ethos Spa, Skin and Laser Center:
Ethos Spa, Skin and Laser Center Medical Director Hardik Soni, M.D. strives to achieve the best possible results for his patients by drawing on his experience and proficiency with multiple laser platforms, earned from having performed more than 15,000 cosmetic treatments including botulinum injection (Botox and Dysport), dermal fillers (Juvederm, Restylane, Radiesse), laser hair removal, chemical peels and laser skin rejuvenation. He is a platinum level injector with Allergan, the makers of Botox and Juvederm; his primary focus is on minimally invasive and non-invasive cosmetic procedures including Aesthera Candela, Cutera, Fraxel, Sciton and Syneron. Soni believes in a more conservative approach to cosmetic procedures, and prioritizes patient education. Clients are able to decide on their own ideal treatment after discussing their options, and weighing the expected outcomes, costs and risks.
Soni finished his undergraduate studies at Johns Hopkins University in Baltimore, Maryland and is board certified in Emergency Medicine. Soni currently works as an emergency room physician at Overlook Medical Center in Summit, New Jersey, as well as serving as medical director of Ethos Spa, Skin and Laser Center. He was recently chosen to the Advisory Medical Panel of Bella Magazine in NYC.
Ethos Spa, Skin and Laser Center is committed to providing the safest, most effective aesthetic procedures, customized to each individual client, utilizing the latest advances in non-invasive cosmetic treatments and technologies. Within a peaceful, luxurious environment, patients can choose from a wide array of cosmetic services and products to enhance the skin's appearance.
###