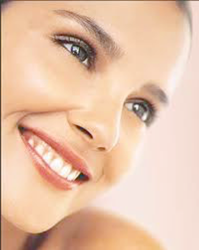 The cannula technique helps patients avoid undue pain and injury to facial tissue and the telltale bruising that results.
SUMMIT, N.J (PRWEB) July 31, 2014
Hardik Soni, M.D., Medical Director of Ethos Spa Skin and Laser Center, now offers the cannula technique for administering filler injections such as Juvederm, Restalyne, Radiesse, Belotero and Perlans. The cannula technique provides a much gentler approach to administering skin rejuvenating fillers than the traditional sharp beveled hypodermal needle, for beautiful results with less bruising, swelling and downtime than ever before.
Filler injections are among the most commonly requested non-surgical cosmetic procedures today. In the past, practitioners relied on the use of the beveled hypodermal needle, which can be painful when used on facial skin—especially when a large volume of filler is being used. The hypodermal needle can also cause bruising and swelling when it is used in sensitive areas such as the lips, since it cuts through the skin and tissue multiple times. The potential for injuring nerves and cutting through small blood vessels, which can cause bruising, is all but eliminated with the cannula technique.
The cannula technique uses a blunt tip needle (micro cannula) introduced through a tiny, preset opening in the skin to deliver the filler. The cannula's blunt tip significantly lowers the chance of piercing a blood vessel or accidentally injecting filler into an artery, an injury that can leading to necrosis. The cannula can be used anywhere in the face including cheeks, under eye dark areas, lips, temples and the lower face.
According to Soni, thanks to the cannula technique filler injections are no longer painful and require far less recovery time. Blunt tip needles are similar to their regular counterparts but longer and more flexible. The blunt tips feature ports on the sides that allow the filler to be distributed more evenly.
Not only does the cannula technique help patients avoid undue injury to facial tissue and the telltale bruising that results, the back-and-forth motion of the cannula stimulates new platelet and collagen production, and releases natural growth factors.
Traditional filler injections need numerous needle sticks, but blunt tip needles require only two entry points for a typical filler injection; since the cannula needle is longer it can reach much larger areas. The blunt tip allows the cannula to easily steer its way around blood vessels instead of cutting through them the way traditional needles do.
For more information on the cannula technique for administering fillers or any of the expert aesthetic services available at the Ethos Spa, Skin and Laser Center, visit the Ethos Spa website, call the Summit location at (908) 273-5400, or call the Englewood location at (201) 541-6600.
About Hardik Soni, M.D. and Ethos Spa, Skin and Laser Center:
Ethos Spa, Skin and Laser Center Medical Director Hardik Soni, M.D. strives to achieve the best possible results for his patients by drawing on his experience and proficiency with multiple laser platforms, earned from having performed more than 15,000 cosmetic treatments including botulinum injection (Botox and Dysport), dermal fillers (Juvederm, Restylane, Radiesse), laser hair removal, chemical peels and laser skin rejuvenation. He is a platinum level injector with Allergan, the makers of Botox and Juvederm; his primary focus is on minimally invasive and non-invasive cosmetic procedures including Aesthera Candela, Cutera, Fraxel, Sciton and Syneron. Soni believes in a more conservative approach to cosmetic procedures, and prioritizes patient education. Clients are able to decide on their own ideal treatment after discussing their options, and weighing the expected outcomes, costs and risks.
He finished his undergraduate studies at Johns Hopkins University in Baltimore, Maryland and is board certified in Emergency Medicine. Soni currently works as an emergency room physician at Overlook Medical Center in Summit, New Jersey, as well as serving as medical director of Ethos Spa, Skin and Laser Center. He was recently chosen to the Advisory Medical Panel of Bella Magazine in NYC.
Ethos Spa, Skin and Laser Center is committed to providing the safest, most effective aesthetic procedures, customized to each individual client, utilizing the latest advances in non-invasive cosmetic treatments and technologies. Within a peaceful, luxurious environment, patients can choose from a wide array of cosmetic services and products to enhance the skin's appearance.
###