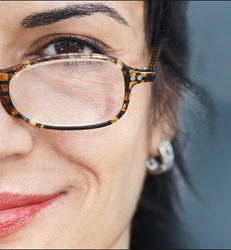 Fraxel Restore treatments patients leave Ethos Spa with visibly fresher, brighter skin.
Summit, NJ (PRWEB) March 10, 2014
Ethos Spa Skin and Laser Centers now offers advanced Fraxel Restore® laser treatments to reverse signs of aging and diminish acne scarring. Hardik Soni M.D., Medical Director of Ethos Spa and Laser Centers, provides Fraxel treatments at both Ethos Spa Centers in Summit and Englewood, New Jersey for women and men looking for an effective way to repair damaged skin and restore the healthy, fresh, smooth appearance of youth.
The FDA-approved Fraxel Restore laser, developed by Solta, Medical Inc., emits microscopic laser light spots to treatment areas while simultaneously preserving the healthy surrounding skin. Fraxel Restore treatments patients leave Ethos Spa with visibly fresher, brighter skin. Non-invasive Fraxel treatments can erase permanent skin blemishes including acne scars and age spots (hyperpigmentation,) as well as the fine lines and wrinkles that come with age. Fraxel treatments can also correct:

Surgical scars.
Wrinkles and fine lines including crow's feet and brow lines.
Melasma (patches of discoloration on various areas of the face.)
Actinic Keratoses, (pre-cancerous lesions.)
Skin damage and imperfections have a variety of causes: the natural aging process, sun exposure, stress, pollution, diet, injury and disease. Fraxel Restore therapy takes approximately 20-25 minutes to treat the entire face. Soni begins with a thorough facial cleansing, followed by the application of a topical anesthetic ointment. Next, the Fraxel Restore laser is expertly guided to deliver microscopic laser light to areas being treated while preserving the healthy surrounding skin. While there is some discomfort associated with Fraxel treatments, patients are given oral pain medication and a topical numbing treatment.
For more information on Fraxel Restore treatments or any of the expert aesthetic services available at the Ethos Spa, Skin and Laser Center, visit the Ethos Spa website, call the Summit location at (908) 273-5400, or call the Englewood location at (201) 541-6600.
About Hardik Soni, M.D. and Ethos Spa, Skin and Laser Center:
Ethos Spa, Skin and Laser Center Medical Director Hardik Soni, M.D. strives to achieve the best possible results for his patients by drawing on his experience and proficiency with multiple laser platforms, earned from having performed more than 15,000 cosmetic treatments including botulinum injection (Botox and Dysport), dermal fillers (Juvederm, Restylane, Radiesse), laser hair removal, chemical peels and laser skin rejuvenation. He is a platinum level injector with Allergan, the makers of Botox and Juvederm; his primary focus is on minimally invasive and non-invasive cosmetic procedures including Aesthera Candela, Cutera, Fraxel, Sciton and Syneron. Soni believes in a more conservative approach to cosmetic procedures, and prioritizes patient education. Clients are able to decide on their own ideal treatment after discussing their options, and weighing the expected outcomes, costs and risks.
He finished his undergraduate studies at Johns Hopkins University in Baltimore, Maryland and is board certified in Emergency Medicine. Soni currently works as an emergency room physician at Overlook Medical Center in Summit, New Jersey, as well as serving as medical director of Ethos Spa, Skin and Laser Center. He was recently chosen to the Advisory Medical Panel of Bella Magazine in NYC.
Ethos Spa, Skin and Laser Center is committed to providing the safest, most effective aesthetic procedures, customized to each individual client, utilizing the latest advances in non-invasive cosmetic treatments and technologies. Within a peaceful, luxurious environment, patients can choose from a wide array of cosmetic services and products to enhance the skin's appearance.