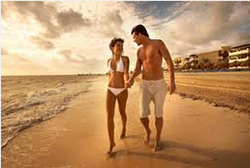 Ethos Spa consultants create a personalized treatment schedule for each patient, for optimum results.
Summit, New Jersey (PRWEB) November 13, 2013
Women suffering from hirsutism (excessive hair growth) or pseudofolliculitis (razor bumps) can experience significant social anxiety from either condition. Endocrine conditions like polycystic ovarian syndrome can trigger these, but they are treatable. Hardik Soni, M.D. has announced that he now offers hair removal treatments by Syneron® at the Ethos Spa Skin and Laser Centers. Syneron is the new standard in speed, safety, and efficacy for permanent laser hair reduction or laser hair removal.
Patients needing treatment for these conditions will find the most effective option is laser hair removal. Ethos Spa's dedicated medical professionals can now completely remove unwanted hair on any skin type, and with their state-of-the-art laser therapy options, once hair is removed it is gone forever.
In cases of pseudofolliculitis, which is an inflammatory reaction surrounding ingrown facial hair that results from shaving, laser hair removal therapy is known to be the most effective treatment in clearing away the unsightly and often painful "razor bumps" that accompany the problem.
Soni also offers elos technology, a hair removal therapy that uses optical energy to preheat targeted areas of unwanted hair, creating a thermal path for radio frequency to follow directly to the hair follicle. This concentrated approach destroys hair follicles more efficiently than other laser technologies by targeting the germinative part of the hair follicle.
Since a lower level of optical energy can be used, the elos technology is safer for hair removal from dark skin.. Common laser hair removal treatments offered at Ethos Spa include:

Hair removal from the upper lip
Hair removal from the cheek
Hair removal from the chin
Hair removal from the neck
Hair removal from the breasts
Hair removal from the stomach
Hair removal from the arms
Hair removal from the shoulders
Hair removal from the bikini area
Hair removal from the legs
Hair removal from the back
Elos technology features a patented patient comfort system that monitors the skin and maintains a soothing, cool temperature during treatments. There is no downtime after a laser hair removal treatment, and normal activities can be resumed immediately following treatments. The number of treatments required varies from patient to patient, and is based on hair color and type, body area, and skin tone. During your initial consultation, Ethos Spa consultants create a personalized treatment schedule for each patient, for optimum results.
The Ethos Spa and Laser Centers also offer other options for laser hair removal, including:
810 nm Diode Laser by Syneron® safe and incredibly effective for the removal of hair on individuals with lighter skin types.
1064 nm Nd:YAG Laser is an advanced laser system that is commonly used for the hair removal on patients with darker skin types.
Candela® GentleLase® Alexandrite Laser is one of the most popular laser hair removal treatments, as provides the longest-term results, and is effective on virtually all skin types.
For more information on laser hair removal or any of the expert aesthetic services available at the Ethos Spa, Skin and Laser Center, visit the Ethos Spa website, call the Summit location at (908) 273-5400, or call the Englewood location at (201) 541-6600.
About Hardik Soni, M.D. and Ethos Spa, Skin and Laser Center:
Ethos Spa, Skin and Laser Center Medical Director Hardik Soni, M.D. strives to achieve the best possible results for his patients by drawing on his experience and proficiency with multiple laser platforms, earned from having performed more than 15,000 cosmetic treatments including botulinum injection (Botox and Dysport), dermal fillers (Juvederm, Restylane, Radiesse), laser hair removal, chemical peels and laser skin rejuvenation. He is a platinum level injector with Allergan, the makers of Botox and Juvederm; his primary focus is on minimally invasive and non-invasive cosmetic procedures including Aesthera Candela, Cutera, Fraxel, Sciton and Syneron. Soni believes in a more conservative approach to cosmetic procedures, and prioritizes patient education. Clients are able to decide on their own ideal treatment after discussing their options, and weighing the expected outcomes, costs and risks.
He finished his undergraduate studies at Johns Hopkins University in Baltimore, Maryland and is board certified in Emergency Medicine. Soni currently works as an emergency room physician at Overlook Medical Center in Summit, New Jersey, as well as serving as medical director of Ethos Spa, Skin and Laser Center. He was recently chosen to the Advisory Medical Panel of Bella Magazine in NYC.
Ethos Spa, Skin and Laser Center is committed to providing the safest, most effective aesthetic procedures, customized to each individual client, utilizing the latest advances in non-invasive cosmetic treatments and technologies. Within a peaceful, luxurious environment, patients can choose from a wide array of cosmetic services and products to enhance the skin's appearance.