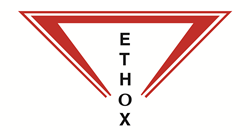 (PRWEB) April 30, 2015
Ethox Chemicals, LLC announces that they have created new reactive surfactants and emulsion technology which reduces Volatile Organic Compounds (VOC) and the environmental footprint while improving coating properties.
These new products allow the use of existing highly repellent alkyds while eliminating all free surfactants in the coating. With the use of these products, a number of coating properties are improved. In addition, E-Sperse® RX-202 is an inherently low foaming surfactant that allows the alkyd emulsion to form via a low shear inversion process, saving energy and money.
"Alkyd manufacturers don't have to settle for compromises. They can convert their existing solventborne alkyd into a waterborne product by simply mixing E-Sperse® RX-202 and water into the alkyd polymer," states Dr. Chip Palmer, VP of Technical with Ethox. "The solvent can then be removed, if desired, to produce a no-VOC product with little drop-off in performance. This gives alkyd manufacturers a low cost route to extend the life of their existing products well into the future."
The growing trend has been to move to waterborne systems which can negatively affect the performance of an alkyd. The objective of this new waterborne system is to convert quality solventborne high-VOC alkyd binders into new low- or no-VOC products. Using the E-Sperse® RX-series will result in keeping and even enhancing their great properties, especially water resistance. Thus these products can extend the life of existing alkyd products and provide a platform for building new environmentally friendly coatings.
Alkyd manufacturers have found that modifying an existing alkyd to increase its water compatibility inevitably compromises the performance of the coating. Some of the performance problems of a waterborne coating include a decrease in adhesion, repellency, hardness, and gloss. The waterborne product can also leave surfactant on the applied surface. The negative effects of leaving surfactant on a surface can result in a pinholing effect of the coating and substrate corrosion.
Don't settle for compromises in coating performance. There are many difficult problems facing the production of waterborne products and with the help of Ethox Chemicals, a business can gain an advantage over competitors by reducing the environmental footprint and introducing a higher quality product.
For more information please visit, http://www.esperse.com/rx-series.
About Ethox Chemicals, LLC:
Founded in 1968, Ethox Chemicals, LLC is a U.S. based market and technology leader. Ethox manufactures over 500 specialty chemicals and provides its worldwide customer base with a full portfolio of customized specialty products. The mission of Ethox is to consistently lead the industry for quality and service. To find out what Ethox can do for you, visit http://www.ethox.com/.