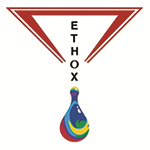 (PRWEB) December 11, 2014
Ethox Chemicals, a leading specialty and custom chemical company, is proud to offer its superior freeze/thaw additive: E-Sperse® FT 600.
With the National Weather Service predicting that harsh temperatures are expected to repeat 2014 lows, Ethox recommends protecting your paints now using E-Sperse® FT 600 to prepare for another harsh winter.
"Due to regulations driving paint manufacturers to develop low VOC formulations, ethylene and propylene glycol, the traditional antifreeze additives, have to be phased out," says Dr. Chip Palmer, VP Technical at Ethox. "This leaves few good alternatives to prevent unprotected paints from turning to goo when temperatures dip below freezing."
Adding as little as 1% to 2% of E-Sperse® FT 600 will protect up to five freeze/thaw cycles or more in most paints. There's no need to worry as paint performance is not affected.
In addition to boosting the paint's freeze/thaw stability, E-Sperse® FT 600 brings other value-adding benefits. Adding it to paints increases open time and wet edge performance, making paints more user friendly. E-Sperse® FT 600 also acts as a dispersant for many pigments, preventing flocculation of pigmented latex systems.
Alternatively, it may be added to assist the pigment grinding step and continue to add value to the paint by improving freeze/thaw stability and boosting open time.
To learn more about this paint additive, please visit http://esperse.com/products/ft-600.
About Ethox Chemicals, LLC:
Ethox Chemicals, LLC is a South Carolina-based company providing a broad range of chemical products and technology. It was formed in 1968 with the mission of delivering superior quality and service. Ethox has also built a reputation for customizing its offerings for clients who require specialized products. To find out what Ethox can do for you, visit http://www.ethox.com/.