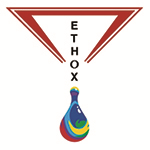 (PRWEB) September 23, 2014
European Coatings LIVE will cover the topic of waterborne coatings at 10 am ET with Ethox Chemicals' own Dr. Charles Palmer.
Dr. Palmer will present and elaborate on his paper "New Chemistry for Reactive Emulsifiers" before answering questions on a new emulsifier that crosslinks during drying.
He says the importance is that "Ethox's new reactive surfactants allow alkyd manufacturers or purchasers to convert an existing solvent-based alkyd to a water-based product which is more environmentally friendly. In addition, the coatings made from these reactive surfactants have improved water resistance, hardness, and gloss over other surfactant types. No longer will producers have to use alkyd products specifically designed for waterborne application with their performance limitations, but now can use solvent-based alkyds which have inherently better water resistance."
Registration for the webinar is free. More information about the presentation as well as registration information can be found by visiting http://www.european-coatings.com/Events/EC-LIVE.
The EC LIVE webinar series dives into the editorial's online feature article each month. The author of the current issue's feature article expands on the topic in more depth and in greater context before answering questions from those in attendance.
Dr. Palmer's paper discussing the benefits found in the production and performance of aqueous alkyds is in the September issue of European Coatings. Interested readers can access the article at http://www.european-coatings.com.
About Ethox Chemicals, LLC:
Ethox Chemicals, LLC is a South Carolina-based company providing a broad range of chemical products and technology. It was formed in 1968 with the mission of delivering superior quality and service. Ethox has also built a reputation for customizing its offerings for clients who require specialized products. To find out what Ethox can do for you, visit http://www.ethox.com/.