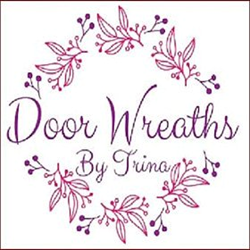 BIRMINGHAM, Ala. (PRWEB) November 17, 2018
There's little doubt when the time comes when a family needs a door wreath, ceremony flowers, or related items, they don't want to cut back on quality or dependable delivery. The good news is that popular Etsy store WreathsByTrina is answering this call not just with their handcrafted line, but also with free shipping and reduced prices to show appreciation to their clients. The offer won't last long, so the interested are advised to act quickly. New customers should use coupon 10NEW to get 10% off $85. Free shipping is also available on select items. For more information, be sure to visit WreathsByTrina on Etsy.
"I put my heart and soul into making the most beautiful arrangements all by hand," commented the passionate Trina. "I thought it would be nice to give back to my valued customers with some added savings."
WreathsByTrina offers a wide-selection of options with Fall flowers and Thanksgiving door wreaths now predominating and seasonal Christmas Holiday door wreaths being in large demand. The catalog is changed quite often and no two wreaths or ceremony flower orders are ever exactly the same, unlike brick-and-mortar store mass made products.
Customer feedback continues to pour in praising Trina's work. A recent satisfied shopper remarked in a five-star review, "Looks just as good as the picture. I'm so happy with the way it turned out."
Beginners can also learn how to make basic wreaths by downloading or streaming Wreaths By Trina instructional videos on Amazon.