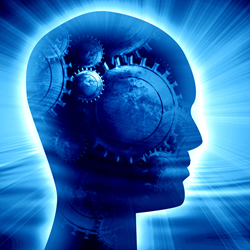 Psychiatry can undo the knots in us and permit life to flow again
Los Angeles,CA (PRWEB) October 10, 2014
Psychiatric Disorders or mental illness are the most misunderstood and is associated with highest amount of misinformation. Psychiatric Patients are mostly mislabeled as dangerous. Euro Global Summit and Medicare Expo on Psychiatry aim to break the stereotypes of Psychiatry. Euro Psychiatry Summit- 2015 will be an excellent platform to discuss recent research and therapeutic aspects of Psychiatry.
Mental illness affects people of all ages having a significant impact on many young people. About 27% of the adult population had experienced at least one of a series of mental disorders which includes problems arising from psychosis, substance use, depression, eating disorders and anxiety. Mental Illness Awareness week was formed by the U.S. Congress in recognition of the National Association of Mental Illness (NAMI), it coincides with National Depression Screening Day and World Mental Health Day on October 10th. World Mental Health Day is observed with the objective of raising awareness of mental illness around the world and generating support from for mental healthcare.
The conference will be comprised of sessions by world class experts in the field of psychiatry like Edna D. Foa, University of Pennsylvania, USA; Michael Eysenck, University of London, UK; Michael J. Telch, University of Texas Austin, USA; Thomas Heffernan, Northumbria University, UK; Jesus Garcia Martinez, University of Sevilla, Spain; Guillem Feixas Viaplana, University of Barcelona, Spain; Christine Horrocks, Manchester Metropolitan University, UK; Ramon Lopez Sanchez University of Complutense Madrid, Spain; Mar Alvarez Segura, Universitat Abat Oliba CEU Spain and Kathy Sexton-Radek, Elmhurst College, USA.
Thought provoking topics and recent research in the field of psychiatry will be discussed in Euro Psychiatry Summit- 2015 which includes: Psychiatric Disorders, Clinical Psychiatry, Case Reports, Childhood and Adolescent Psychiatry, Post-traumatic Stress Disorder, Schizophrenia, Neuropsychiatry, Addiction disorders, Crime and Mental Illness, Diagnostic Approaches towards Psychiatry, Cognitive behavioral therapy, Drugs in Psychoactive Medication and Advanced Therapeutics for Psychiatric Disorders.
OMICS Group is an amalgamation of Open Access publications and worldwide international scientific events. It publishes 400 online open access journals in all fields of Science, Engineering, Management and Technology. OMICS has rapid peer review process involving 30,000 editorial team members with 3.5 Million readers. OMICS Group also organizes 300 International Conferences annually across the globe, where knowledge transfer takes place through debates, round table discussions, poster presentations, workshops, symposia and exhibitions. OMICS International organizes Science Congress, World Summits, and International science conferences in India, USA, Dubai, Australia and Europe.
OMICS Group has collaborated with more than 1000 Scientific Associations and institutions worldwide to promote information on health care through 'Open Access' platform. Besides that B2B and Scientific meetings organized by OMICS Group are excellent platform for network expansion and business development. Euro Psychiatry Summit-2015 is glad to invite contributions from the enthusiastic participants to organize International Workshops that are both empirical and conceptual in exploring new dimensions in this field.
Euro Psychiatry Summit- 2015 will provide an opportunity for all stakeholders working on mental health issues to talk about their work. It will congregate renowned speakers, principal investigators, experts, psychiatrist and researchers from both academia and health care industry to join together and discuss their views and research.
For more information related to the subject of this release can contact:
Adriana Morris
Euro Psychiatry Summit-2015
Neuroscience Conferences
5716 Corsa Ave., Suite110
Westlake, Los Angeles
CA 91362-7354, USA
P: +1- 650-268-9744
F: +1-650-618-1414
E: europsychiatrysummit(at)omicsgroup(dot)com