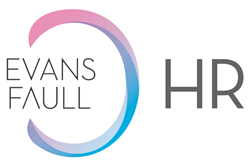 We take the time to carefully assess candidates to ensure the right fit for your culture and team environment.
Victoria, Australia (PRWEB) June 06, 2014
Evans Faull HR, a Melbourne-based HR and Recruitment company, recently announced its decision to provide fixed fee recruitment services to its clients.
Evans Faull HR is helping its clients recruit permanent and temporary staff for the roles that it knows best: Office Support, Administration, and Human Resources. The company's fixed fee recruitment packages are flexible and affordable, and its experienced recruitment consultants can advise the right solutions for small and medium businesses.
For instance, the "Advertise & Screen" option, which is available for $1,950, includes services such as writing a tailored job advertisement, candidate searches, CV application screenings, and candidate management. Another option, "Shortlist," available for $2,950, includes the aforementioned services as well as candidate phone interviews and presentation of a qualified candidate shortlist. The last option, "Full Service," costs $4,950 and is backed by a 30-day replacement guarantee. This option also includes in-depth face-to-face candidate interviews, thorough candidate background checks, coordination of offer negotiations, and on-going support during the client-candidate probation period.
Evans Faull HR is offering an introductory discount of 20% to customers interested in using its affordable and flexible recruitment solutions.
"As experienced HR and Recruitment specialists, we understand that there is more to finding the right employee than just making sure they have the right skills," noted a representative of the company. "We take the time to carefully assess candidates to ensure the right fit for your culture and team environment. Using our database, personal referrals, social media and targeted advertising, we'll find the right people for your business."
According to the HR Consulting company, there are many benefits of outsourcing the human resources function. For example, in the case of workplace compliance, not having the right knowledge and understanding of HR issues can lead to potential legal problems and penalties for businesses. Businesses should understand how the Fair Work Act and National Employment Standards affect their business.
Additionally, outsourced HR consultants can help a business save money by providing cost-effective HR solutions and performing the duties of an in-house manager, without the full-time salary.
Lastly, outsourcing HR means that precious time can be saved. Recruiting, managing employee issues, and ensuring workplace compliance are time-consuming tasks, and many business owners do not have the time or expertise to manage these tasks. Outsourcing allows business owners to focus on doing what they do best: running their business.
To find out more about Evans Faull Recruitment and its outsourced HR and Recruitment solutions, visit their website or connect with Evans Faull HR's Facebook and Twitter.
About Evans Faull HR:
Evans Faull HR is an experienced and dedicated team of HR and recruitment consultants who understand the unique people challenges that face small and medium-sized businesses. The company's areas of expertise include employment contracts, employment policies, employee issue management, termination and redundancy management, performance appraisals, job descriptions and permanent and temporary recruitment. For more information, please visit http://www.evansfaull.com.au.