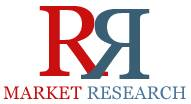 Global Enterprise Firewall Market is expected to grow from $5.10 billion in 2014 to $7.78 billion by 2019. This represents an estimated Compound Annual Growth Rate (CAGR) of 8.81% from 2014 to 2019.
(PRWEB) October 09, 2014
Event management market is now dominated by latest technologies and software which provides event planners with a dedicated and customized suite of solutions and associated services. Vendors in this market are coming up with complete suite of event lifecycle which includes planning of event, budgeting, registration, ticketing, marketing, and event survey. All these software have predominant role in managing the overall effectiveness and efficiency of events.
The event management software market research report is segmented into various event management software solutions, services, deployment, types and regions. The event management software report analyses global adoption trends, future growth potential, competitive outlook, event management software value chain, and the best practices in this market. Complete report is available at http://www.rnrmarketresearch.com/event-management-software-market-by-software-type-event-registration-venue-management-marketing-planning-analytics-ticketing-by-organization-size-corporate-government-3rd-party-planners-market-report.html .
Continuously increasing expenditure on meeting and events across the entire industry sector is the foremost factor that is driving the need of this market. Furthermore mobile apps are considered as the most promising segment pertaining to future demand of this market. The report on the event management software market provides in depth view about the market as a whole, comprising the contemporary dynamics and trends along with valuable forecasts for the near future. For better analysis, the market is carefully segmented in this report, covering the aspects of event management software, platform, deployment, types and so on.
The Event Management Software Market report profiles leading companies such as Cvent Inc, Active Network Llc, Xing Events, Etouches, Eventbrite, Ungerboeck Software International, Dean Evans And Associates Llc, Certain, Signup4 and Zerista. It is further segmented into solutions, deployment types, services, and verticals and forecasts the revenue for the various submarkets. Order a copy of this report at http://www.rnrmarketresearch.com/contacts/purchase?rname=218404 .
The report also consists of major factors substantially impacting this market. Emphasis has been given on the opportunity analysis of various types of software such as event planning, event marketing software, venue management solutions, analytic software, ticketing solutions, event registration software. The market sizes for different software's of the event management industry along with the global trends forecasts based on careful analysis have been integrated in this report. The global market has been divided into North America (NA), Asia-Pacific (APAC), Europe, Middle East and Africa (MEA), and Latin America (LA) regions for a region-specific analysis which has been provided in the report. Each regional market has been further segmented by software, organization size, service, platforms, and types and also forecasts for the market size for the various sub-segments has been included in the report.
Furthermore, the report also includes an extensive analysis of the key players in EMS market with their profiles, strategies, and developments. The report also provides insights into major market drivers, restraints, opportunities, challenges, global adoption trends, and key issues in the event management software market. Priced at US $4650 for a single user PDF, a discount on this research report can be requested at http://www.rnrmarketresearch.com/contacts/discount?rname=218404 .
Browse Related Report:
"Unified Communication as a service (UCaaS) Market (VoIP, Unified Messaging, Unified Communication, Conferencing, Collaborative Tools, Enterprise Mobility, Hosted Communication) – Global Advancements, Worldwide Forecasts and Analysis (2014-2019)" research report is now available with RnRmarketresearch. Companies like Alcatel-Lucent, Avaya, Cisco, Computer Sciences Corporation (CSC), Hewlett-Packard, IBM, Microsoft, Polycom, Verizon Communications and Voss are discussed in this research available at http://www.rnrmarketresearch.com/unified-communication-as-a-service-ucaas-market-voip-unified-messaging-unified-communication-conferencing-collaborative-tools-enterprise-mobility-hosted-communication-global-advancements-market-report.html .
Explore more reports on Application Software Market at http://www.rnrmarketresearch.com/reports/information-technology-telecommunication/software-enterprise-computing/software-services/application-software .
About Us:
RnRMarketResearch.com is an online database of syndicated market research reports covering over 5000+ micro markets (http://www.rnrmarketresearch.com/latest_reports ) including life sciences and its multiple sectors like biotechnology. Our database includes reports by leading publishers from across the globe. We provide 24/7 online and offline support service to our customers.