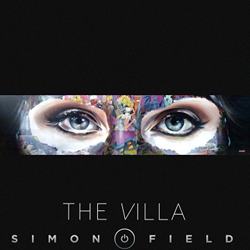 'Passion for music is the most important for me,' said Field. 'That's why TMG and Simon Field is a good match!'
San Francisco, CA (PRWEB) May 02, 2014
Zen Compound and Temple Night Club are excited to announce that Temple Music Group (TMG), located in San Francisco, will be releasing the song "The Villa" from artist Simon Field.
Simon Field, aka Simen Fjeld, is from Norge, Norway and "The Villa" is his debut single. He is excited to be entering the international house music scene and has a plethora of musical experience to back him up. He has had music placements in international TV series, as an artist, writer, producer and band member. This time, with "The Villa," he is standing firmly on his own musical feet.
In 2013, Field contributed to singles released on Universal Music as well as Sony Music with artists like Madcon, David Osmund, Café Du MIDI, Daniel Deburg (UK X-Factor), Sirius and Jokr. He also contributed to the music in US television series "Californication" and others. Still, Field's heart is in house music.
"The Villa" truly represents Field's own musical heart and is one of the key tracks in his current DJ set. The deep house references are clear, featuring a true analogue synth sound put together with a human touch.
"I want to bring those good old deep house club elements and feel back into house music of 2014," said Field. "The music must swing, but still be simple. I love playing musical elements in the front that is not normally the front, like the bass-line in 'The Villa,' which is somewhere between bass, organ and lead synth."
On his background, Field said, "Growing up in Norway along with spending time in the UK, my musical references are a good dose of UK grime with airy Nordic pop. Good combo, I'd say."
TMG is putting the higher energy electro house aside and is going back to its roots with Field's deep house single.
"Passion for music is the most important for me," said Field. "That's why TMG and Simon Field is a good match!"
A date for the release of "The Villa" has been scheduled for May 8th. The song can be listened to by visiting the TMG Soundcloud.
About the company:
Temple Nightclub is conveniently located just two blocks from Moscone Center, close to many of San Francisco's finest hotels. The venue houses four beautiful rooms, each with its own unique atmosphere. Filled with original unique antiquities from Southeast Asia, Temple is a true architectural gem. Temple offers 20,000 square feet of space and can accommodate 1100 guests on two levels.