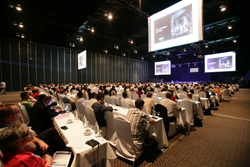 (PRWEB) December 01, 2015
Internet advertising firm Experience Advertising, Inc. has announced that they have launched comprehensive digital marketing and social media campaigns for all types of events and conferences nationwide. Now companies that run events or are planning to launch an event can utilize the expertise that Experience Advertising possesses with regards to generating traffic to websites and increasing social media engagement around particular audiences. The founder of Experience Advertising, Evan Weber has prior experience with regards to marketing events and conferences, so it's a logical extension of his agency to offer event marketing services. Along with Weber's strong background with regards to marketing events and conferences, Experience Advertising has an excellent staff of individuals with vast event planning and event marketing backgrounds.
Weber stated, "We have demonstrated effectiveness with more than 10 online marketing and social media strategies to generate targeted traffic and ticket sales for events and conferences. We are able to generate traffic to the event website immediate through paid search, Facebook ads, LinkedIn ads, and visitor retargeting. Our organic strategies consist of blogging, videos, online press releases, LinkedIn posts, guest blogging, and other content related strategies to generate traffic over time. We also utilize landing pages with free content to build the funnel with targeted prospects for the event. We also focus on selling tickets straight away which can then fund the content creation aspects. By implementing a comprehensive event marketing strategy, we are able to demonstrate very strong ticket sales and database creation for all types of events and conferences."
Some of the event marketing strategies Experience Advertising utilizes may include:
– Google Adwords and Bing Ads search ads targeting the perfect audience for the event.
– SEO -focused content about the event for organic traffic.
– Premium online press releases to generate buzz and organic traffic.
– SEO-oriented videos to generate interest on Youtube and in Google. Also great for landing page content.
– Blog posts to generate organic traffic and SEO rankings.
– LinkedIn posts to generate traffic on LinkedIn and organic traffic from Google, Bing, and Yahoo.
– Click-to-lead landing pages with marketing automation
– Facebook Advertising targeting people in the niche to like the company page or buy tickets directly.
– Twitter Advertising targeting people to generate leads, site traffic, or follows.
– LinkedIn Advertising targeting people in the industry, region, by title, and company.
– Email Marketing to generate targeted prospects that maybe interested in attending the event.
– Website visitor retargeting - advertising to the visitors to the website that haven't purchased their ticket yet.
– Affiliates, Partners, Referrals – generating online referrals from email, social media, and word of mouth to the event.
Experience Advertising utilizes a muti-faceted digital marketing and social media strategy to market events of all types for clients. If you are seeking an effective event marketing agency, contact Experience Advertising for a complimentary evaluation.