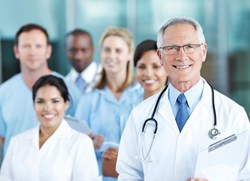 Scottsdale, AZ (PRWEB) September 26, 2013
Health BI the developer of SaaS Population Health Management Solutions has announced the introduction of its HealthCollaborate™ Event Notification System (ENS).
HealthCollaborate™ Event Notification System (ENS) connects, alerts and updates healthcare providers and payers about patients' ADT events and outcomes. This approach insures quick deployment of the care team and proactive engagement, monitoring and navigation of patients through the continuum of care.
Through integration and processing of HL7 ADT messages, HealthCollaborate™ (ENS) provides real-time or daily batch notifications with critical information to payers, private physicians, care management teams, ACOs–alerting them of their members' acute encounters with participating hospitals.
"Many healthcare providers and health plans are unaware of their patients' ER visits or hospital admits and discharges. The ability to quickly notify and mobilize the care team can reduce hospital readmissions and avert millions of dollars of spending on preventable hospitalizations," said Mack Baniameri, CEO of Health BI.
The HealthCollaborate™ Event Notification System can be deployed as a standalone system or as part of the complete Care Transition Management System. All notifications are delivered via HealthCollaborate™ multi-channel secure messaging platform.
HealthCollaborate™ Event Notification System helps healthcare payers and providers to:

Receive timely and relevant notifications of patient care episodes.
Quickly deploy a transitional care team.
Timely development of care plans.
Improve patient satisfaction scores.
About Health BI
Health BI is the leading developer of (SaaS) Care Transitions and Coordination Management Technology Solutions for the Population Health Management market. Health BI was created by a team of Health IT Innovators and physicians to fill the need for tools that enable healthcare providers and payers to improve patient care while reducing penalties and costs. At Health BI, we envision a healthcare system that proactively engage, monitor and navigate patients through the continuum of care and we have built software solutions and services to support this new model of healthcare delivery. Health BI's HealthCollaborate™ Care Transition and Coordination Management System is an automated suite of products that enables providers and payers to coordinate, manage and monitor transition of care for patients from hospitals to multiple care settings.