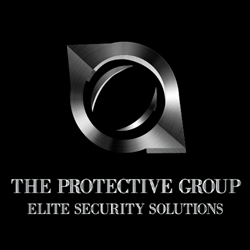 Bohemia, NY (PRWEB) August 13, 2013
On August 13, The Protective Group comments on an article published by The Wall Street Journal on July 12 titled "Security Tightens at NYC Triathlon." John Monderine, CEO of The Protective Group, comments on how the increase of security guards and other changes with event security will reassure the runners of the triathlon.
On July 14 at 5:50am, roughly 5,000 participants began a 1-mile swim, a 25-mile bike ride, and 6.2 mile run in Manhattan. The reason for this was the New York City Triathlon. This being one of the largest "race" events in New York since the tragic bombings in Boston, it was a question on how the event security would be handled.
John Monderine, CEO of The Protective Group, says, "It is a shame that highly celebrated events such as this are now going to be tainted with horrific possibilities. All in all there are very capable security providers that are specialized to handle scenarios such as this."
"This isn't the NYPD's first rodeo—they were pretty up to speed on what was needed," says Race Director John Korff. Bomb sniffing pups were on patrol at the start and finish lines and additional security guards were added along with the NYPD. "Our security guards have worked in tandem with local police in numerous situations. It's all about adding private security as a cost effective way to get the coverage needed for large scale events," says John Monderine.
In addition to the heavy event security, participants had to pack their equipment in a clear plastic bag. This announcement was also posted at the event, "NYPD will shut down the race if any backpack or transition bag is found unattended."
There were no mishaps at this year's event.
The Protective Group is an elite full service private security firm with specializations in special event security, corporate security, private investigators, insurance investigators and surveillance. It's top-notch professional security guards have over 150 years of combined law enforcement service and its security personnel are physically fit, professional, athletic, and completely dedicated to ensuring events proceeds without a hitch. From charity runs and fashion shows, to fundraisers and art shows, the Protective Group instills confidence and assures safety at an exclusive event or place of business.
#####