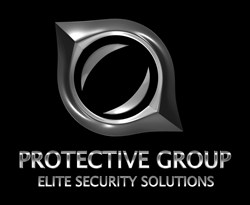 Bohemia, NY (PRWEB) August 27, 2013
On August 27, John Monderine, CEO of Long Island security guard provider, The Protective Group, comments on an August 26th article published by TheCourant.com titled "Back To School: From Armed Guards To Door Buzzers, Different Takes On Security" which discusses numerous different ways schools are upping their security efforts.
It's "Back To School" time, and schools are ready to welcome their students back for another year. This year students and parents are going to notice some changes in their school security program. Starting August 29th, Glastonbury schools will have a security guard at each door. Cameras, card-entry systems and door buzzers are being utilized by other school districts as a less drastic security upgrade. $50,000 has been spent on upgrades such as access control systems at Norris, Synergy, Pitkin and East Hartford schools.
Legislation has been passed to increase security in schools, but the effects of that bill will not have an effect for some time now. Superintendent Nate Quesnel, the father of six said, "I don't want to live in an America where we have to have an armed guard in a school that my children go to."
"These schools are acting pro-actively," says John Monderine, CEO of Long Island security guard providers The Protective Group. "We all had a scare when the tragedy happened and acting before state legislation is fully operational, I think it's smart to take precautions."
The Protective Group is an elite full service private security firm with specializations in special event security, corporate security, private investigators, insurance investigators and surveillance. Its top-notch professional security guards have over 150 years of combined law enforcement service and its security personnel are physically fit, professional, athletic, and completely dedicated to ensuring events proceeds without a hitch. From charity runs and fashion shows, to fundraisers and art shows, The Protective Group instills confidence and assures safety at an exclusive event or place of business.