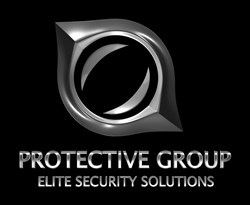 Bohemia, NY (PRWEB) October 16, 2013
The Protective Group, a leading security company on Long Island,responds to an October 4tharticle published by Decrypted Tech titled "Adobe Loses 2.9Million User's Data Along with Source Code to Hackers."
According to the article, Adobe has announced that data from roughly 2.9 million of its users was stolen. The information stolen includes "user names, encrypted passwords, encrypted credit and debit card information [and] expiration dates."Additionally, the uncompiled source code for other Adobe products – Cold Fusion, Cold Fusion Builder and Adobe Acrobat – was also stolen. The article calls the source code breach "a very big loss as it gives malicious individuals the chance find exploits very quickly without the need to muck around with decompiling completed code."
Adobe has already taken steps to alert affected users as well as investigate and implement new measures to prevent future attacks, according to the article. The company is recommending that all users change their passwords and monitor their credit accounts for suspicious activity. Adobe is also providing a free 1-year subscription to a credit watch service to affected individuals.
"For many organizations, online corporate security is more difficult to maintain," says John Monderine, CEO of the Protective Group, a leading security company on Long Island."We appreciate Adobe's quick response to the matter and we hope this serves as a reminder for other organizations to take the proper online security measures to protect their users' data.Whereas event security, or security for brick and mortar locations, is confined to a specific location, online data is not."
The Protective Group is an elite full service private security firm with specializations in special event security, corporate security, private investigators, insurance investigators and surveillance. Its top-notch professional security guards have over 150 years of combined law enforcement service and its security personnel are physically fit, professional, athletic, and completely dedicated to ensuring events proceeds without a hitch. From charity runs and fashion shows, to fundraisers and art shows, the Protective Group instills confidence and assures safety at an exclusive event or place of business.