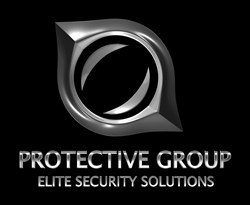 Bohemia, NY (PRWEB) August 21, 2013
On August 21, John Monderine, CEO of Long Island event security provider, The Protective Group, comments on an August 15th article published by The Boston Globe titled "India Day canceled over security costs" which discusses how India Day cannot be held at the Charles River Esplanade due to event security costs.
The article discusses that for the past 20 years, The India Association of Greater Boston has organized India Day. This event was usually held at the Charles River Esplanade. But now, due to elevated security costs, association president of the IAGB says, "If we elected to continue to hold this event at Hatch Shell this year, IAGB loses more than $20,000, something that is inappropriate for nonprofit organization."
These increased costs are designated to pay for India Day's plan to increase event security made up of 27 troopers including K-9, marine, and bomb squad units. Dealing with specialized units such as this could come with a $33 per hour increase on overtime hourly wages. Also, the event will need to have people searching bags at all entrances and exits.
"Having special units on hand to respond to possible situations is greatly needed. With an event this size in Boston, so close to bombings in Boston, the IAGB should have anticipated a rise in event security needs," says John Monderine, CEO of Long Island Event Security providers The Protective Group.
"We are working feverishly to locate an appropriate alternate venue and date and hope to announce one as soon as possible," Soni said. "While it will be impossible to find a venue that provides the beautiful look and feel of the DCR Hatch Shell, we are trying our best to find a suitable alternate venue."
The Protective Group is an elite full service private security firm with specializations in special event security, corporate security, private investigators, insurance investigators and surveillance. It's top-notch professional security guards have over 150 years of combined law enforcement service and its security personnel are physically fit, professional, athletic, and completely dedicated to ensuring events proceeds without a hitch. From charity runs and fashion shows, to fundraisers and art shows, the Protective Group instills confidence and assures safety at an exclusive event or place of business.
###