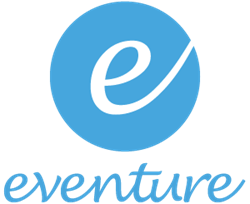 Our mission is to enrich event participation
Costa Mesa, CA (PRWEB) May 05, 2015
Eventure Interactive, Inc. (OTCBB: EVTI) a social application and technology development company, today announced the promotion of Jason Harvey to the role of Chief Executive Officer. Additionally, the Company is affirming the expansion of its mission to enrich event participation by including integrated social games and wearable consumer hardware that further compliment its core social calendaring application.
Mr. Harvey brings a distinguished wealth of operational experience to Eventure that includes product development, market penetration and monetization, and accelerated revenue growth. He has held executive positions at notable technology and consumer-focused companies that include Google, AT&T Interactive, Microsoft, and Ford Motor Company, so he brings a large-scale understanding of new product development and market expansion. Mr. Harvey will be leading Eventure's execution centered on continued product development and the go-to-market commercialization of the Eventure Everywhere experience.
"Jason has been a great addition to our team. His pedigree and experience adds meaningful horsepower to our growth efforts," said Gannon Giguiere, Chairman and Founder of Eventure Interactive, Inc. "Jason will help lead our market expansion initiatives, while freeing me up to pursue strategic business opportunities and accelerated growth for the Company. This further highlights our continued commitment to bringing in focused leadership and resources to allow us to effectively compete in the marketplace," continued Mr. Giguiere.
Eventure's Whole Product Solution
Eventure's growth strategy is centered on launching a whole product solution that enhances event participation by tying together its social calendaring app with SmartSeen™, its mobile camera and hub system, and event-based games created by its mobile gaming division, Eventure Play™. Eventure's product solution growth strategy further leverages the Company's patent #8,769,610 and empowers people to plan, interact, and seamlessly create lasting memories at an event in a controlled and private social network environment.
"During development of our core product, we discovered an opportunity to compliment our social calendaring platform with networked cameras and event-centric games to create a whole product solution that improves the event life-cycle experience", said Jason Harvey, now Chief Executive Officer of Eventure Interactive, Inc. "The mobile app is tied to a suite of connected cameras that allow photos and videos to be easily captured, streamed, and shared among event attendees, which is then tied back to the same specific event for subsequent viewing. Additionally, we identified that adding unique and fun games that facilitate connecting with new people at an event was a natural addition to the platform," he continued.
Eventure "Everywhere" Experience
Eventure's whole product solution promotes an intentional and controlled environment in which event attendees can optimize their event experience across mobile devices, smart cameras, and games to optimize event participation and event memories. This is the idea behind "Eventure Everywhere."
"Maximizing people's involvement throughout the event life-cycle so they can easily connect and have fun is at the heart of Eventure's mission," said Gannon Giguiere. "In short, our mission is to enrich event participation and Jason is succeeding at wholly focusing the Company on deploying a rich service to successfully plan, schedule, capture, scrapbook, and share one's life events in a meaningful way. I have been impressed with his leadership since his first day with the Company and see a bright future ahead for us all," continued Mr. Giguiere.
About Eventure Interactive, Inc.
Eventure connects people locally to share life. Eventure continues to develop upon its "Eventure Everywhere" experience that makes organizing and participating in social events intuitive, engaging, and enjoyable. By combining its proprietary social calendar, wearable cameras, streaming technologies, and event-based games, individuals can easily create, capture, organize, and have fun while creating memories.
Whether planning, inviting, attending, capturing, or scrapboarding, Eventure truly redefines how one organizes life's most memorable moments.
For more information please visit: http://www.eventure.com
Forward Looking Statements:
This press release contains forward-looking statements within the meaning of Section 27A of the Securities Act of 1933, as amended, and Section 21E of the Securities Exchange Act of 1934, as amended, which are made in accordance with the Private Securities Litigation Reform Act of 1995. Our actual results may differ materially from those implied in these forward-looking statements as a result of many factors, including, but not limited to, overall industry environment, customer acceptance of our products, delay in the introduction of new products, further approvals of regulatory authorities, adverse court rulings, production and/or quality control problems, the denial, suspension or revocation of permits or licenses by regulatory or governmental authorities, termination or non-renewal of customer contracts, competitive pressures and general economic conditions, and our financial condition. These and other risks and uncertainties are described in more detail in our most recent annual report on Form 10-K and other reports filed with the Securities and Exchange Commission. Forward-looking statements speak only as of the date they are made. We undertake no obligation to update or revise such statements to reflect new circumstances or unanticipated events as they occur, except as required by applicable laws, and you are urged to review and consider disclosures that we make in the reports that we file with the Securities and Exchange Commission that discuss other factors germane to our business.
Investor Relations:
Sanford Diday
Executive Director, Investor Relations
Eventure Interactive, Inc.
855.986.5669
sanford.diday@eventure.com