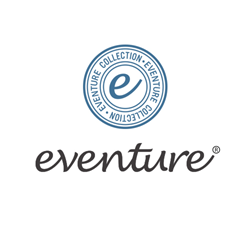 Having this Advisory Board in place ensures the Company will fully execute to, as well as capitalize on, current and future market opportunities.
COSTA MESA, Ca (PRWEB) March 13, 2014
Eventure Interactive, Inc. (OTCBB: EVTI) a social application development leader that is capturing everyday events and turning them into meaningful memories to be scrapbooked, organized, and referenced forever (automatically), today announced it has expanded its Advisory Board and is rounding out a team of accomplished financiers, technology entrepreneurs, venture capitalists and corporate leaders.
The Advisory Board has a collective 125 years of experience in technology development, corporate growth management, legal, financing, operations, and business development ranging from large fortune 500 companies, leading law firms, successful financial management firms, and to technology start-ups that realized significant exits.
Eventure's Advisory Board was created to assist the Senior Management team with successful execution of consistent go-to-market strategies; develop and curate marketable products and services; and to benchmark business objectives and milestones that reinforce its stated core business results of driving value and revenue within the social networking space.
"We are growing quickly, and we've reached a stage that merits a robust Advisory Board accomplished enough to support this growth," stated Gannon Giguiere, Eventure Interactive, Inc.'s CEO and Chair of the Advisory Board. Mr. Giguiere went on to say, "We are pleased to have assembled such a talented and noteworthy group of executives who we believe bring the depth of experience and breadth of relationships that the Company will be able to tap for insights and advice as we move through this high growth phase. Having this Advisory Board in place ensures the Company will fully execute to, as well as capitalize on, current and future market opportunities."
Eventure's Advisory Board consists of Darren Reinig, Founding Partner of Delphi Private Advisors; Vinay Jatwani, Founder and CEO of Jigsaw Partners; Bruce Hallett and Bob Holmen, co-Managing Directors of Miramar Venture Partners; Patrick Whelan, President of Declan, LTD.; Allan Knepper, COO of Emerging Market Access Group; and Harrison Group, a leader in growth advisory consultation.
Darren Reinig
Prior to launching Delphi Private Advisors, Darren Reinig worked for a global institutional investment management firm providing services to family offices, high net worth individuals and institutions. Experiencing first-hand that these clients often had independent advisors with them at the table was an inspiration for starting the firm.
Breaking away from the corporate world to found Delphi, Darren excels at keeping people focused in a highly charged industry, helping them manage their emotions and appropriately balance risk and reward. Leveraging his business background, Darren's focus is on working with very successful entrepreneurs who are looking for a like-minded team to help them achieve their financial objectives. A transparent and honest communicator, Darren loves working with business owners on exit strategies and with concentrated shareholders of public companies. Darren serves as the firm's Chief Investment Officer and leads the Investment Committee.
Vinay Jatwani
Vinay Jatwani currently serves as CEO and Founder of Jigsaw Partners Inc., a business development organization offering a full range of tailored marketing, technology and financial solutions.
Jigsaw currently services clients in a variety of verticals including finance, fitness and consumer products. Vinay has a keen understanding of advertising and marketing strategies and brings knowledge and direction to new media technologies.
Prior to Jigsaw, Vinay served as CEO/Co-Founder of Broadspring Inc. a successful Digital Marketing Corporation. Through his hard work and leadership, Broadspring is a pioneer in the Digital Content Marketing sector with an emphasis in Native advertising.
Bruce Hallett
Bruce Hallett is a co-founder of Miramar Venture Partners and brings his enthusiasm for innovation, product strategy and team building to Miramar's portfolio of tech start-up companies. With over two decades of collaborations with technology entrepreneurs, Bruce leads Miramar investments in mobile Internet solutions and software. Currently, he serves on the board of directors of Brand Affinity Technologies and WellTok. He also served on the boards of Aktino (acquired by Positron), Berkana Wireless (acquired by Qualcomm), OptionEase (acquired by Solium) and RealPractice (acquired by ReachLocal).
Prior to founding Miramar, Bruce was Managing Partner of the Brobeck, Phleger & Harrison Orange County office, where he orchestrated initial public offerings, venture financings and liquidity events for many high profile technology companies in Southern California, including Broadcom, Buy.com, Exult and Applied Semantics (acquired by Google in 2003). Bruce was one of seven partners on Brobeck's firm-wide executive committee until he started Miramar in 2001.
Bob Holmen
Bob Holmen is a co-founder of Miramar Venture Partners. Bob has spent his career building technology companies in diverse roles, from hardware and software engineering, to senior management, to venture investor. Bob leads Miramar investments in advanced technology projects focused on his Southern California roots. Currently, Bob serves on the Boards of the following Miramar portfolio companies: FastSoft, Matrix Sensors, Predixion and SolarFlare Communications (observer). He also served on the Board of SiliconSystems until it was acquired by Western Digital in March 2009.
Bob began his career as a hardware and software engineer at Hughes Aircraft, designing application software for defense-related projects. He moved on to serve as senior management in a series of technology companies highlighted by his roles as Vice President & General Counsel of First Consulting Group (acquired by CSC) and Vice President, Chief Financial Officer and General Counsel of CoCensys (acquired by Purdue Pharmaceuticals).
Patrick Whelan
Mr. Whelan has over 25 years of executive management experience in large public and private companies. Mr. Whelan is currently President and CEO of Beazer Pre-Owned Rental Homes, a private REIT sponsored by Kohlberg, Kravis, Roberts and Beazer Homes USA Inc. Prior to, Mr. Whelan founded and was Managing Director of Land Advisors Capital and CEO of Declan, LTD., an investment and advisory firm.
Mr. Whelan has also served as President/COO of two public companies (Archstone-Smith Trust and Move, Inc), with a combined market capitalization of $10 billion, directing over 5000 employees in 23 markets over a ten-year period. In addition, Mr. Whelan has held senior management positions with Trammell Crow Company, GE Capital Corporation and the Lyle Anderson Company.
Allan Knepper
Allan Knepper is currently COO of Emerging Market Access Group where his responsibilities include operational and strategy analysis. He spent 30+ years at Dunavant Enterprises, Inc. where he was an operations, finance and technology officer.
Harrison Group
Harrison Group, Inc. is a business strategy and corporate advisory firm that leverages over 20 years of business and financial experience for both domestic and international clientele. It provides active operational assistance and corporate finance advisory services to clients with emphases on developing and executing a company's go-to-market vision and strategy, leading corporate restructurings and recapitalizations, and structuring mergers, acquisitions, and divestitures.
Harrison Group's broad operational and consulting experience includes the following sectors: retail, consumer products, manufacturing, technology, and oil and gas. Past engagement activities include capital placement, business/product strategy, revenue enhancement, cost management, marketing, operational improvement, and mergers & acquisitions. Harrison Group is focused on delivering measurable results to its clients via hands-on participation coupled with strategic thinking.
About Eventure Interactive, Inc.:
Every day, there are hundreds of millions of events that people attend, where billions of photos and videos are taken. Almost none of these memories are being effectively organized in a meaningful way. Eventure solves this problem and addresses this massive market opportunity with a solution that can be monetized efficiently, is easy to use, and highly social.
At Eventure you'll find a simple, yet elegant, web-to-mobile application where individuals can easily create, capture, and organize life's memories. From the most basic lunch between friends, to the most elaborate star-studded gala, Eventure allows everyone to chip in during the planning of an event, easily check-in when you arrive at the event, capture and stream pictures and video during the event, and then scrapboard the collage of activity after it is all done.
Whether planning, inviting, attending, capturing or scrapboarding, Eventure truly redefines how one organizes life's most memorable moments. For the first time ever, there's a Social Calendar to use.
For more information please visit http://www.eventure.com
Forward Looking Statements:
This press release contains forward-looking statements within the meaning of Section 27A of the Securities Act of 1933, as amended, and Section 21E of the Securities Exchange Act of 1934, as amended, which are made in accordance with the Private Securities Litigation Reform Act of 1995. Our actual results may differ materially from those implied in these forward-looking statements as a result of many factors, including, but not limited to, overall industry environment, customer acceptance of our products, delay in the introduction of new products, further approvals of regulatory authorities, adverse court rulings, production and/or quality control problems, the denial, suspension or revocation of permits or licenses by regulatory or governmental authorities, termination or non-renewal of customer contracts, competitive pressures and general economic conditions, and our financial condition. These and other risks and uncertainties are described in more detail in our most recent annual report on Form 10-K and other reports filed with the Securities and Exchange Commission. Forward-looking statements speak only as of the date they are made. We undertake no obligation to update or revise such statements to reflect new circumstances or unanticipated events as they occur, except as required by applicable laws, and you are urged to review and consider disclosures that we make in the reports that we file with the Securities and Exchange Commission that discuss other factors germane to our business.
Media Inquires:
Kelle Cohen, Media Relations
http://www.eventure.com
Eventure Interactive, Inc.
media(dot)relations(at)eventure(dot)com
Phone: (855) 986-5669
Fax: (949) 209-1920