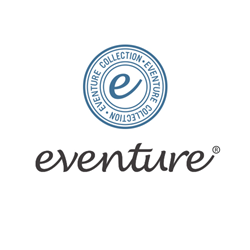 As we progress onto the next growth phase of our company... we intend to periodically inform the investor community of our performance as benchmarked against our goals.
Costa Mesa, CA (PRWEB) March 12, 2014
Eventure Interactive, Inc. (OTCBB: EVTI) a leader in social application utility development, announces its growth plan that includes an outline of the Company's mission, core products, and market-based valuation metrics that provide a detailed summary to keep the investor community informed of its business, execution metrics and success benchmarks.
"As we progress onto the next growth phase of our company, with a keen focus on successfully delivering on the Company's mission, core products development, and corporate governance, we intend to periodically inform the investor community of our performance as benchmarked against our goals," stated Gannon Giguiere, Chief Executive Officer of Eventure Interactive, Inc. Mr. Giguiere goes on to say, "While we currently cannot provide specifics on revenue targets, as a company, we do believe clarity of mission and transparent communications with investors drives shareholder value and reinforces our commitment to full disclosure and strong corporate governance."
Company's Mission
Capture everyday events that make meaningful memories and bring relevance to people's lives.
"Plan it. Share it. Live it. Eventure… Capturing all of life's adventures!"
Eventure Everywhere!
Why Eventure Matters
Today's life is frenetic. This fast pace drives efficiencies through sameness and technological innovation, but because of its complexity, may also lead people to not properly value the true nature of those events that make up the richness of their lives. Eventure helps solves the critical problem of an ever-increasing technologically complex, and process driven life, by creating a simple way to schedule, capture, scrapbook (store), and share the events of one's life in a meaningful way…. by placing the stories of their lives (and memories) at the forefront, where they belong.
Eventure is poised to become the "go-to" online and mobile platform that not only allows one to plan events, but also provides a view of what one's friends, family, and colleagues may be up to at any given time. This "global view" of one's social circles provides the tools to never again miss an event or fail to capture memories from life's most important events.
Core Products
Eventure is based upon planning, living, and sharing what happens before, during, and after an event.
Inside of Eventure's platform one may either 1.) Create rich invitations to/from events, and socializes those invitations with friends via direct connection, email, or SMS, or 2.) Browse future events that friends are attending and opt-in to get invited to join via a private grouping.
From there, the native calendar: 1.) Marks the event date, time, and location by syncing core calendars (Outlook, Gmail, Yahoo Mail, and iCal), 2.) Provides clever RSVP management, 3.) Offers lists for organizing the event, and 4.) Gives intuitive reminders to event attendees.
Moving through the platform from organizing and joining events, Eventure then leverages its "on-the-go" functionality, or mobile responsiveness, securely across any mobile platform (which is the core of our recently awarded intellectual property claims). When the event commences, there is a passive auto-check-in capability build on a technique called "geo-fencing", which allows participants of events to form a private peer-to-peer network for the purpose of capturing pictures, videos, and messaging, all of which is streamed to the Scrapboard and tied to each specific event for long-term memory storage and easy access/retrieval.
Key Features
Maximizing the experience of each event with rich features is keystone to successfully scheduling, capturing, scrapbooking (storing), and sharing one's life (events) in a meaningful way. This experience is called "Eventure Everywhere". Features include:

"Anonymous Messaging" of direct video, audio, and chatting between smart devices
"Wish I Was There" – a voyeuristic view that allows for real-time sharing and viewing of pics, videos, and messages taken at an event that one cannot attend but was invited to
"I'll Be There" – relationship status matching that provides an opportunity to leverage "Relationship Statuses" on Facebook to match with those looking to possibly meet-up at an event
Music streaming at events – leveraging social plugins from Spotify, Pandora, iHeartRadio, and SirisXM
By having "Eventure Everywhere", users will never miss the opportunity to discover what others are up to, plan a gathering, or capture all of the meaningful memories of a busy, yet well lived life.
Gannon Giguiere, Chief Executive Officer, Eventure Interactive, Inc. mentioned, "We see our "Event Genius", "Wish I Was There", "I'll Be There", and "Anonymous Message" features as core viral adoption drivers of Eventure's solution into various target markets."
Eventure is not just an "App", it is an end-to-end platform that may be accessed from a web browser to a native Droid or iOS app, with a well thought out business model inclusive of the following lines of revenue which we expect execution towards in the near-term:
Digital Invitation Sales – Rich customizable invitations for any event
Media Cloud Storage – Storing the memories of one's life
Event Ticket Sales – Buy tickets to favorite events
Sponsored Content – Advertisers and platform sponsors of/for events of all kinds
Targeted Listings – Target specific lists of friends for events
Promotional Offers – Personal context-driven promotions
Data licensing – Management and aggregation of large consumer centric data sets
Market Comparisons & Valuation – a rationale using contemporaneous data
To provide insight into the potential for long-term shareholder value in Eventure Interactive, Inc. (EVTI), we offer the following market comps and valuations. These include an overview of the Facebook / WhatsApp transaction, as well as various content delivery platform companies (Pandora, LinkedIn, Twitter, YouTube, Instagram, and Tumblr) that have large user bases.
The purpose of this information is so analysts and investors following Eventure Interactive, Inc. (EVTI) may illuminate how Eventure is not only a disruptive technology, but also a content delivery platform that is attractive to a massive user base, the likes of which financial markets have recently rewarded.
Market Opportunity – With tens (if not hundreds) of millions of local events (business meetings, conferences, dinner dates, birthday parties, weddings, social gatherings, etc.) taking place on a monthly basis, Eventure's platform is positioned to become the go-to-application for local event participation and data sharing (pictures, videos, comments) among participants and attendees. The market need that our platform solution addresses is both tremendous and ripe.
Facebook / WhatsApp $19B Acquisition:

WhatsApp has a reported 450M users w/approx. 70% of them as active users
With the exception of Pandora's market cap ($7.78B), LinkedIn ($25.04B) and Twitter ($29.62B) are higher than the $19B Facebook paid for WhatsApp, and it is generally believed that WhatsApp rivals all 3 companies with its active user base – Twitter (243M active user accounts); Pandora (73.4M active users); LinkedIn (277M active users)
$19B valuation equates to Facebook paying approx. $42.22 per user
Comparing the $42.22 per user paid by Facebook to other large social media acquisitions & market caps:

YouTube acquisition (by Google in 2006), approx. $48 per user
Instagram acquisition (by FB in 2012), approx. $28 per user
Tumblr acquisition (by Yahoo in 2013), approx. $33 per user
Pandora's market cap and est. user base, approx. $106 per user
LinkedIn's market cap and est. user base, approx. $90 per user
Twitter's market cap and est. user base, approx. $121 per user
Eventure's Valuation Rationale

Based on the comps above, and after adjusting for risk hurdles associated with new technologies and user adoption rates, Eventure conservatively applies a per user value of $20
The team is focused on sprinting towards the goal of 10M users within 18 - 24 months
10 Million users, at a value per user of $20, equates to a $200M valuation
Today, Eventure's market cap is approx. $60M, so $200M is roughly a 3.4 X today's market cap
3.4 X today's stock price of $3.15 equals a future stock price of $10.71 within 18 – 24 months, provided strong execution
Reference Sources:

About Eventure Interactive, Inc.
Every day, there are hundreds of millions of events that people attend, where billions of photos and videos are taken. Almost none of these memories are being effectively organized in a meaningful way. Eventure solves this problem and addresses this massive market opportunity with a solution that can be monetized efficiently, is easy to use, and highly social.
At Eventure you'll find a simple, yet elegant, web-to-mobile application where individuals can easily create, capture, and organize life's memories. From the most basic lunch between friends, to the most elaborate star-studded gala, Eventure allows everyone to chip in during the planning of an event, easily check-in when you arrive at the event, capture and stream pictures and video during the event, and then scrapboard the collage of activity after it is all done.
Whether planning, inviting, attending, capturing or scrapboarding, Eventure truly redefines how one organizes life's most memorable moments. For the first time ever, there's a Social Calendar to use.
For more information please visit http://www.eventure.com
Forward Looking Statements
This press release contains forward-looking statements within the meaning of Section 27A of the Securities Act of 1933, as amended, and Section 21E of the Securities Exchange Act of 1934, as amended, which are made in accordance with the Private Securities Litigation Reform Act of 1995. Our actual results may differ materially from those implied in these forward-looking statements as a result of many factors, including, but not limited to, overall industry environment, customer acceptance of our products, delay in the introduction of new products, further approvals of regulatory authorities, adverse court rulings, production and/or quality control problems, the denial, suspension or revocation of permits or licenses by regulatory or governmental authorities, termination or non-renewal of customer contracts, competitive pressures and general economic conditions, and our financial condition. These and other risks and uncertainties are described in more detail in our most recent annual report on Form 10-K and other reports filed with the Securities and Exchange Commission. Forward-looking statements speak only as of the date they are made. We undertake no obligation to update or revise such statements to reflect new circumstances or unanticipated events as they occur, except as required by applicable laws, and you are urged to review and consider disclosures that we make in the reports that we file with the Securities and Exchange Commission that discuss other factors germane to our business.
Media Inquiries
Eventure Interactive, Inc.
http://www.eventure.com
media(dot)relations(at)eventure(dot)com
Phone: (855) 986-5669
Fax: (949) 209-1920