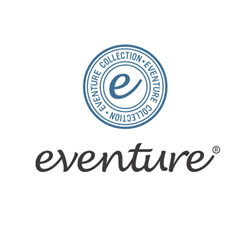 As we continue to grow our service, we believe a critical key to our success will be to continually acquire strategic services (and talent) that increase everyday use of our applications and related services.
COSTA MESA, Ca (PRWEB) August 12, 2014
Eventure Interactive, Inc. ("Eventure") (OTCBB: EVTI) a social communications company that is making local event participation smarter, today announced the acquisition of the business operations, including the assets of, Gift Ya Now, an electronic gift card platform created by Vinay Jatwani. Additionally, Mr. Jatwani is joining the Executive Team in conjunction with the acquisition.
With over 450 retailers and restaurants on its platform, Gift Ya Now enables consumers to quickly and easily find, purchase, and send electronic gift cards from leading brands. This acquisition rounds out Eventure's electronic invitation and card service by allowing consumers the option of purchasing electronic gift cards when sending invitations and cards.
The Gift Ya Now acquisition allows for Eventure to tap into the electronic gift card industry, which according to a recent study by CEB TowerGroup, is forecasted to top $10 Billion in revenue by 2016.
"The Gift Ya Now acquisition fulfills two strategic needs for Eventure: 1.) It allows us to expedite a critical piece of our growth strategy by taking firm footing within the lucrative and growing electronic gift card marketplace, and 2.) It adds Vinay Jatwani, a seasoned executive to our team, to lead opportunistic acquisitions," said Gannon Giguiere, CEO of Eventure Interactive, Inc. "As we continue to grow our service, we believe a critical key to our success will be to continually acquire strategic services (and talent) that increase everyday use of our applications and related services," continued Mr. Giguiere.
As a result of the acquisition, Vinay Jatwani, Gift Ya Now's Founder, will become part of Eventure's Executive Team, heading-up strategic opportunities. Mr. Jatwani will be in charge of leading the integration of Gift Ya Now, as well as sourcing and leading future acquisition opportunities related to Eventure's stated business and execution framework, released March 2014, which is focused on providing long-term value creation for its shareholders.
"The addition of Digital Gift Cards is a natural compliment to Eventure on so many fronts and I'm excited to be part of both the strategy of integration and distribution", said Vinay Jatwani, Founder of Gift Ya Now. "A tremendous growth opportunity exists for Eventure, and I'm looking forward to identifying new technologies and acquisition opportunities to assist the team in achieving its core objectives and larger business goals," continued Mr. Jatwani.
About Eventure Interactive, Inc.
Every day there are hundreds of millions of events attended, where billions of photos and videos are taken; each of these events represents some of life's most meaningful experiences and memories. Almost none of these memories are being effectively organized in a way that brings meaning to their owner. By solving this problem, Eventure brings real and lasting meaning to its users' lives, and in so doing addresses a yet untapped market opportunity.
At Eventure you'll find a simple, yet elegant, web-to-mobile application where individuals can easily create, capture, and organize life's memories. From the most basic lunch between friends, to the most elaborate star-studded gala, Eventure allows everyone to chip in during the planning of an event, easily check-in when you arrive at the event, capture and stream pictures and video during the event, and then scrapboard the collage of activity after it is all done.
Whether planning, inviting, attending, capturing, or scrapboarding, Eventure truly redefines how one organizes life's most memorable moments.
For more information please visit http://www.eventure.com
Forward Looking Statements
This press release contains forward-looking statements within the meaning of Section 27A of the Securities Act of 1933, as amended, and Section 21E of the Securities Exchange Act of 1934, as amended, which are made in accordance with the Private Securities Litigation Reform Act of 1995. Our actual results may differ materially from those implied in these forward-looking statements as a result of many factors, including, but not limited to, overall industry environment, customer acceptance of our products, delay in the introduction of new products, further approvals of regulatory authorities, adverse court rulings, production and/or quality control problems, the denial, suspension or revocation of permits or licenses by regulatory or governmental authorities, termination or non-renewal of customer contracts, competitive pressures and general economic conditions, and our financial condition. These and other risks and uncertainties are described in more detail in our most recent annual report on Form 10-K and other reports filed with the Securities and Exchange Commission. Forward-looking statements speak only as of the date they are made. We undertake no obligation to update or revise such statements to reflect new circumstances or unanticipated events as they occur, except as required by applicable laws, and you are urged to review and consider disclosures that we make in the reports that we file with the Securities and Exchange Commission that discuss other factors germane to our business.
Media Inquiries
Eventure Interactive, Inc.
http://www.eventure.com
media.relations(at)eventure.com
Phone: (855) 986-5669
Fax: (949) 209-1920