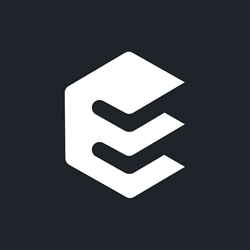 We have distinguished ourselves as a property management company since we began using Evercondo.
Toronto, Canada (PRWEB) February 22, 2017
Evercondo, the rapidly growing online and mobile condo management platform, today announced it grew by triple digits in 2016. Expanding to 22 states and provinces across North America, the profitable start-up now supports more than 500 condo and Homeowners Associations (HOA) communities.
"There is a massive opportunity for property managers and condo boards to transform their communities through technology," said Adrian Teh, co-founder and creator of the Evercondo platform. "With Evercondo, we streamline every request, every interaction, to increase resident engagement and overall satisfaction."
Evercondo simplifies the daily activities and communications of property managers, condo boards and residents. Notices and updates are broadcast easily via email, SMS, voice and push notification. Shared facilities and service requests are tracked and confirmed within the platform. The system also manages files and projects for easy, transparent collaboration among parties, along with comprehensive features that cater to the needs of modern community living today.
"Evercondo makes it simple for communities to share information and run more smoothly from the palm of your hands." said co-founder Grant Yim. "In two years, we have retained every single client by eliminating critical pain points for each stakeholder group within managed communities. With Evercondo, managers increase productivity 10-fold. Residents get a transparent system so problems are solved faster. Condo boards are able to save thousands of dollars annually."
"We have distinguished ourselves as a property management company since we began using Evercondo," said Marcus Mayo, Owner of CAMCO, a leading management company in Pennsylvania. "The simple, intuitive platform is an ideal solution for responding quickly to problems and opportunities that arise in managed communities. With Evercondo we're able to streamline processes, increase our productivity, and deliver more value to the condo board and ultimately, to our residents."
"Evercondo has enabled our board to become more responsive and deliver superior service to our residents," said Blair Milroy, President of the Board of Directors at Tridel's Rêve King West community in Toronto. "We have seen a notable shift in the level of engagement in our community and overall satisfaction has increased dramatically. We conducted a comprehensive review of [community management] solutions and found that Evercondo offers the best value and features for our community."
To learn more about Evercondo and its services, visit Evercondo.com.
About Evercondo
Evercondo is the leading online platform for condo communities. Evercondo instantly connects condo managers, board members and residents with an easy-to-use system for managing day-to-day condo activities. Founded in 2014, Evercondo eliminates friction and frustration for people living in today's modern communities by increasing transparency and engagement. Join the 500 communities already transforming their living experience with Evercondo. Evercondo.com