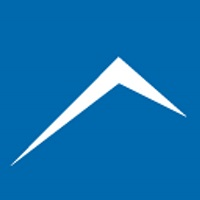 Everest Group experts will be sharing their expertise and counsel at upcoming events in May and June
DALLAS (PRWEB) May 16, 2019
What tools, techniques and talent does an enterprise need to successfully drive digital transformation? Michel Janssen, chief research guru at Everest Group, will provide research-based, actionable answers to this question on June 12 during a keynote analyst discussion at the 2019 Intelligent Automation Exchange in Miami, Florida.
Janssen will join other leading industry experts on a panel to discuss what enterprises need to know about pursuing successful digital transformation in a session titled "Stay Ahead of The Future of Work: How to Buy Digital." Janssen and his fellow panelists will advise enterprise executives on how best to:

Examine digital transformation beyond simply robotic process automation to identify what your other layers of digital should look like
Assess the tools and technologies your enterprise will need to drive digital transformation
Review and optimize your processes, and fuel demand for greater process intelligence
Investigate what your digital transformation toolbox requires to stay ahead of the future of work
Everest Group experts also will be sharing their expertise and counsel at these upcoming events in May and June:
May 24, Storage Developer Conference, hosted by the Storage Networking Industry Association (SNIA), in Bengaluru, India — Yugal Joshi, vice president, will be a featured speaker, discussing "The Four I's of Future Infrastructure: Intelligent, Invisible, Interoperable, and Invincible."
June 19, ProcureCon IT Sourcing Conference in Denver, Colorado — Jimit Arora, partner, and Shirley Hung, vice president, will host two back-to-back roundtable discussions on the topic of "Contracting for Agile: Practitioner perspectives on new pricing models, contract terms, and KPIs for successful Agile execution."
Everest Group Experts Featured at Global Events Addressing Strategic IT, Sourcing Trends
Among the presentations made by Everest Group experts in 2019 to date are the following:
About Everest Group
Everest Group is a consulting and research firm focused on strategic IT, business services, engineering services, and sourcing. We are trusted advisors to senior executives of leading enterprises, providers, and investors. Our firm helps clients improve operational and financial performance through a hands-on process that supports them in making well-informed decisions that deliver high-impact results and achieve sustained value. Our insight and guidance empowers clients to improve organizational efficiency, effectiveness, agility and responsiveness. What sets Everest Group apart is the integration of deep sourcing knowledge, problem-solving skills and original research. Details and in-depth content are available at https://www.everestgrp.com.
Contact:
Andrea M. Riffle, Everest Group
andrea.riffle(at)everestgrp.com
Jennifer Fowler, Cathey Communications for Everest Group
+1-865-405-6380
jennifer(at)cathey.co