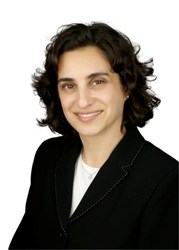 A maturing CCO value proposition has moved beyond cost savings and labor arbitrage to include support of business growth.
Dallas, Texas (PRWEB) August 01, 2013
Clients of global CCO engagements increasingly are looking beyond cost savings to more growth-oriented value, according to a new report issued by Everest Group, an advisory and research firm on global services. Instead, buyers want a partnership with their service providers to unlock new forms of value including customer retention and growth while unlocking new business opportunity from customer data and engaging customers via non-voice channels, especially social media.
The report, Contact Center Outsourcing (CCO) – Annual Report 2013: Focus on Customer Experience Management, is designed to assist key stakeholders (buyers, service providers, and technology providers) in understanding the changing dynamics of the CCO market. The report will help them identify trends and provides comprehensive coverage of the global CCO market. This includes detailed analysis of market size and growth, buyer adoption trends, CCO value proposition & solution characteristics, and service provider landscape.
The market for CCO globally grew at 7-8 percent in 2012, reaching US$65-70 billion, a steady rise from the lows seen in 2009. The global contact center spend stands at US$300-350 billion, of which third-party outsourcing accounts for 20 percent.
Data for the report came from two proprietary Everest Group sources. The first is a proprietary database of more than 400 CCO contracts, exclusive of shared services or Global In-house Centers (GICs). The second is the firm's coverage of more than 20 CCO service providers including Aditya Birla Minacs, Aegis, Alorica, FirstSource, Genpact, HP, Mahindra Satyam, NCO-APAC, Serco, Sitel, Sutherland, Sykes, TCS, Teleperformance, Teletech, Transcom Worldwide, Webhelp, WNS and Xerox.
"As the global economy has shifted towards growth, the customer care function is once again viewed as a strategic operational area. A maturing CCO value proposition has moved beyond cost savings and labor arbitrage to include support of business growth," said Katrina Menzigian, vice president at Everest Group. "As a consequence, we're seeing forward-thinking service providers and savvy clients build new contracting relationships where service providers identify and deliver new sources of value. It's an important trend that's driving the high single-digit growth we're now seeing and expect to continue for the next several years."
About Everest Group
Everest Group is an advisor to business leaders on the next generation of global services with a worldwide reputation for helping Global 1000 firms dramatically improve their performance by optimizing their back- and middle-office business services. With a fact-based approach driving outcomes, Everest Group counsels organizations with complex challenges related to the use and delivery of global services in their pursuits to balance short-term needs with long-term goals. Through its practical consulting, original research and industry resource services, Everest Group helps clients maximize value from delivery strategies, talent and sourcing models, technologies and management approaches. Established in 1991, Everest Group serves users of global services, providers of services, country organizations and private equity firms, in six continents across all industry categories. For more information, please visit http://www.everestgrp.com and research.everestgrp.com.