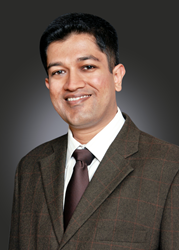 We witnessed a surge in deal switching in 2013 as buyer organizations sought providers who would better cater to their transformational agendas.
Dallas, Texas (PRWEB) May 28, 2014
A moderate growth rate of approximately 8 percent in the Finance and Accounting Outsourcing (FAO) market belies a significant disruption taking place below the surface.
In a just-released report, Everest Group attributes a variety of factors to rising turbulence in the market, such as deal switching, competitive bidding, hybrid pricing models, analytics, onshore delivery, and robotic automation. Findings and analysis are discussed in "Finance and Accounting Outsourcing (FAO) Annual Report 2014 – Transformational Agenda to Combat Reducing Stickiness."
Key Findings from the Report

The multi-process FAO market remained buoyant and reached US$4.6 billion in actual contract value.
Large market organizations in the United States continue to be the principal adopters of FAO; however, growth is being driven by the Asia Pacific region, primarily led by India and Australia.
The scope of services definition is evolving along three broad themes: end-to-end process approach, industry specificity, and expansion into adjacent functions such as supply chain.
Service provider investments in 2013 were primarily focused on technology tools/platforms, analytics, and robotic automation.
Graphics Available for Publication
Graphics illustrating the report's key takeaways can be included in news coverage of the report with source attribution to Everest Group and a link to the graphic source page on the Everest Group website. Graphics include:

Evolving FAO definition
Multi-process FAO 2014 trends including adoption patterns
Emerging FAO delivery perspectives
Emerging FAO value proposition and role of robotic automation
FAO growth drivers
"We witnessed a surge in deal switching in 2013 as buyer organizations sought providers who would better cater to their transformational agendas," said Saurabh Gupta, vice president at Everest Group. "Buyers are searching for world-class performance and solutions with strategic impact; this is borne out on the supply side by increasing adoption of embedded analytics and technology-led solutions—which are moving beyond theory to successful, high-impact examples."
The FAO Annual Report 2014 provides insight into the changing dynamics of the FAO market and identifies trends for 2014. The report provides comprehensive coverage of the global FAO market, including detailed analysis on market size and growth, buyer adoption trends, FAO value proposition, solution characteristics and service provider landscape.
About Everest Group
Everest Group, an advisor to business leaders on the next generation of global services, has a worldwide reputation for helping Global 1000 firms dramatically improve their performance by optimizing their back- and middle-office business services. Through its practical consulting, original research and industry resource services, Everest Group helps clients maximize value from delivery strategies, talent and sourcing models, technologies and management approaches. For more information, please visit http://www.everestgrp.com and research.everestgrp.com.