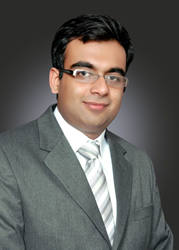 We anticipate US$9.2 billion in contract renewals in the healthcare provider ITO segment by 2020
(PRWEB) January 19, 2015
Transaction activity in the provider segment of the healthcare IT outsourcing (ITO) market has been stagnant since 2011, with buyers taking a measured, low-risk approach to grappling with Affordable Care Act legislation and value-based reimbursement models. In 2014, however, the healthcare provider ITO market showed signs of revival as deals by large-sized providers gained traction.
IT outsourcing by healthcare providers is expected to accelerate into 2020 at a compound annual growth rate of 14 percent, as healthcare providers leverage technology in an attempt to mitigate structural deficits, overcome profitability challenges and counteract increasing personnel costs.
Healthcare provider investments are also being driven by consumerization, as consumers take increased ownership of health outcomes, aided by the proliferation of mobile devices and anytime/anywhere information access. Specifically, providers are exploring ways to influence education, improve care administration, tackle readmission issues and enhance health outcomes. Also, providers are beginning to invest in digital technologies, including social media, mobility, analytics and cloud infrastructure, to differentiate themselves from the competition and engage better with patients.
Accenture, CGI, CSC and Dell Services, "Leaders" on the Everest Group PEAK Matrix™ for Healthcare Provider ITO, are the service providers best poised to take advantage of the uptick in healthcare provider ITO, based upon their market successes and ITO delivery capabilities.
These findings and more are discussed in two reports recently published by Everest Group:

***Supporting Quotes***
"We anticipate US$9.2 billion in contract renewals in the healthcare provider ITO segment by 2020," said Jimit Arora, vice president at Everest Group. "Near-term technology adoption will be focused on infrastructure modernization, regulatory compliance and cost-containment outcomes. Medium term, we'll see large transformational deals structured around application development and maintenance, testing, business intelligence and network services."
"Healthcare providers, previously restrained in technology spending, now are actively looking at investing in technology initiatives," said Abhishek Singh, practice director at Everest Group. "Therefore, service providers are orienting offerings to act as strategic partners to healthcare providers, as they address consumerization, cost takeout and reform imperatives. Service providers' ITO activity with healthcare providers is largely concentrated in North America, particularly the United States, given the massive structural reforms underway and transition to a value-based reimbursement model."
*** Download Publication-Quality Graphics ***
High-resolution graphics illustrating key takeaways from these reports can be included in news coverage, with attribution to Everest Group. Graphics include:
● Healthcare provider ITO services are (somewhat) global
● 2016 is a significant year for healthcare provider ITO contract renewals
● Consumerism is driving technology investments among healthcare providers
● The major share of ITO deals are structured around ADM, testing, DW/BI and network services.
● Everest Group PEAK Matrix™ for Healthcare Provider ITO
***Additional Resources***
Report: State of the Healthcare & Life Sciences ITO Market: 2014
Blog: Health Insurers Grappling with the New Dawn
About Everest Group
Everest Group, an advisor to business leaders on the next generation of global services, has a worldwide reputation for helping Global 1000 firms improve performance by optimizing back- and middle-office business services. Through practical consulting, original research and industry resource services, Everest Group helps clients maximize value from delivery strategies, talent and sourcing models, technologies and management approaches. Visit http://www.everestgrp.com and research.everestgrp.com.