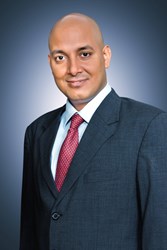 Buyers in the insurance vertical, traditionally considered conservative, are increasingly embracing the value shift away from cost compression in ITO and BPO.
Dallas, TX (PRWEB) January 06, 2014
The ITO and BPO markets (Information Technology Outsourcing and Business Process Outsourcing, respectively) are healthy and growing, but the characteristics of outsourcing engagements have changed markedly. Focus has evolved beyond "lift and shift" labor arbitrage to a new emphasis upon expanded services and enhanced technologies.
The use of social media, mobility, analytics and cloud computing (SMAC) to enhance customer experience, manage risk optimally and improve efficiencies to drive greater productivity led to an 18 percent growth of ITO in the insurance vertical year-over-year. Likewise, insurers' needs for complex work such as analytics and actuarial analysis, enhanced technologies to improve the customer experience and platform-based solutions spurred a 15 percent growth in BPO.
These findings and others are detailed in two new research reports published by Everest Group, an advisory and research firm on global services. These reports are titled:

The reports analyze current market trends and the future outlook for outsourcing relationships for the global insurance sector. The research also captures key movements in volume/value of insurance ITO and BPO transactions, the service provider landscape, and emerging priorities of buyers, including key investment themes and solution characteristics.
The two reports share one key finding: insurers are looking to identify strategic partners who can help them develop solutions that drive efficiency and sustain the pace of technological advancement in this rapidly evolving industry.
"Buyers in the insurance vertical, traditionally considered conservative, are increasingly embracing the value shift away from cost compression in ITO and BPO. It is leading to greater focus on integrated service delivery that combines technological solution, operation excellence, and analytics-led insights," said Rajesh Ranjan, vice president of Everest Group. "Service providers are adapting quickly, selling value including customer experience and reduced risk. These motivators allow buyers to achieve more sustainable competitive advantage and will drive ITO and BPO sourcing decisions in 2014 for the insurance vertical."
SMAC emerged as the key theme for insurance firms for the next 12-18 months. Other key priorities are preparing for changes to the regulatory environment, expanding in emerging markets for growth, and implementing effective legacy modernization programs to improve agility and profitability.
About Everest Group
Everest Group, an advisor to business leaders on the next generation of global services, has a worldwide reputation for helping Global 1000 firms dramatically improve their performance by optimizing their back- and middle-office business services. With a fact-based approach driving outcomes, Everest Group counsels organizations with complex challenges related to the use and delivery of global services in their pursuits to balance short-term needs with long-term goals. Through its practical consulting, original research and industry resource services, Everest Group helps clients maximize value from delivery strategies, talent and sourcing models, technologies and management approaches. Established in 1991, Everest Group serves users of global services, providers of services, country organizations and private equity firms, in six continents across all industry categories. For more information, please visit http://www.everestgrp.com and research.everestgrp.com.