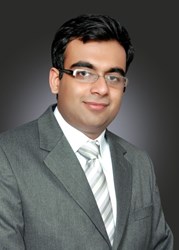 Pharmaceutical and other life sciences firms are adopting analytics, ERP services, and value-chain digitization to enable all or most of their strategic initiatives.
Dallas, Texas (PRWEB) October 22, 2013
ITO transaction activity in the life sciences industry slowed markedly in 2012, falling from 82 deals to 54, due to multiple challenges that included patent losses, middling R&D productivity, and rising consolidation.
Smaller life sciences firms – those with less than US$10 billion in annual revenue – signed the largest share of IT contracts, driven chiefly by the need to improve productivity.
These findings and others are detailed in a new research report published by Everest Group, an advisory and research firm on global services. The report, IT Outsourcing (ITO) in the Life Sciences Industry – Annual Report 2013: IT is the Trump Card for Life Sciences, focuses on current trends and outlook for large, multi-year ITO relationships in the life sciences market. The report also provides specific insights into the need for value-chain-driven IT adoption.
The life sciences industry has endured numerous structural challenges including a patent expiration cliff, falling drug approval rates and intense competition in the generics market. In response, pharmaceutical and other life sciences firms are adopting analytics, ERP services, and value-chain digitization to enable all or most of their strategic initiatives.
For service providers, the stakes are high. More than US$8 billion of life sciences ITO contracts are due for renewal between 2015 and 2020.
"Life sciences companies are stepping up adoption of outsourced delivery, and there is a corresponding uptick in demand for research and market intelligence for sourcing trends," said Jimit Arora, vice president at Everest Group who leads the report team. "Our drill-down on this segment of the healthcare ITO industry is in response to life sciences companies' desire for insights to help them unlock new value from ITO deals."
This report is structured across four key sections:

Healthcare IT outsourcing market overview: Analysis of the overall healthcare outsourcing market and transaction trends.
Life sciences ITO market overview: Analysis specific to the life sciences ITO segment with a focus on large transactions.
Emerging themes and future outlook in life sciences ITO: Analysis of emerging trends and their influence on the future of life sciences ITO.
Outlook for 2013-2014: Analysis of the outlook and implications for ITO for the coming year.
The report also looks at emerging themes driving technology demand in the life sciences market:

Analytics: Life sciences firms are looking to leverage insights from multiple information sources to influence strategic business outcomes.
Personalized medicine: Firms looking to develop segment-focused therapies are looking at an amalgamation of various information tools across the value chain to transform R&D analytics and clinical-decision support.
Strategic sourcing: Companies are looking at a multi-pronged strategy to source external innovation in products and services to streamline the value chain and focus on core processes.
Compliance: Increasing and expanding regulatory scrutiny has resulted in significant IT compliance needs across data utilization, tracking, monitoring, and reporting.
Value-chain digitization: Proliferation in the use of digital channels and adoption of technology enablers have led companies to reexamine their value chain from an efficiency perspective.
Webinar Thursday: Value Chain Digigization in Pharma
Jimit Arora and others from the Everest Group team will present a webinar this Thursday on how digitization in the pharmaceutical industry is causing major shifts in ITO strategy. Register now.
About Everest Group
Everest Group is an advisor to business leaders on the next generation of global services with a worldwide reputation for helping Global 1000 firms dramatically improve their performance by optimizing their back- and middle-office business services. With a fact-based approach driving outcomes, Everest Group counsels organizations with complex challenges related to the use and delivery of global services in their pursuits to balance short-term needs with long-term goals. Through its practical consulting, original research and industry resource services, Everest Group helps clients maximize value from delivery strategies, talent and sourcing models, technologies and management approaches. Established in 1991, Everest Group serves users of global services, providers of services, country organizations and private equity firms, in six continents across all industry categories. For more information, please visit http://www.everestgrp.com and research.everestgrp.com.