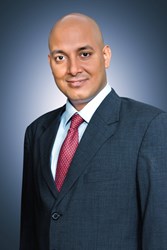 Fundamental changes in the MSP market have the potential for causing dramatic competitive shifts.
(PRWEB) October 18, 2013
Adoption of managed service provider (MSP) services has moved beyond management of a traditional, blue-collar contingent workforce to embrace engineers, IT professionals and other highly skilled workers. Additionally, interest in the offshore model is taking root, as are multi-country deals. These trends stand in contrast to the relative lack of these capabilities among service providers, setting the stage for competitive disruptions.
These findings and others are detailed in a new research report published by Everest Group, an advisory and research firm on global services. The report, Managed Service Provider (MSP) – Mastering the Winds of Change, focuses on shifting dynamics in the MSP market and identifies buyer adoption patterns and solution characteristics. A service provider landscape is also part of this annual report, and a PEAK Matrix™ assessment will be published soon.
The report identifies that adoption of MSP is moving beyond traditional drivers of cost, compliance and visibility to include access to critical and scarce talent and integrated workforce planning. This is leading to changes in the composition of job families in MSP. Engineers and IT professionals now constitute the largest job family managed by MSPs. The managed spend in the MSP market grew by 13-16 percent in 2012 to reach US$60-65 billion. The current market size, in terms of net fee income (NFI), is approximately US$1.05 billion.
Centralization of service delivery is emerging as the new norm. The offshore model is being pioneered and will grow in the future. Many MSPs have realized the possibility of servicing a number of low-touch MSP processes from centralized delivery locations, at a lower cost. Considering the significantly higher usage of offshoring/nearshoring in related outsourcing areas such as Procurement Outsourcing (PO), the potential for offshore/nearshore implementation in MSP is very high.
MSP deals are increasingly multi-country in scope. However, only a few providers have global deal experience. Global deals are driven by multinational companies (MNCs) that are expanding their existing single-country MSP deals in North America and Europe to their operations across the globe. However, only a handful of MSP players have the required footprint and capability to play in this space. Large corporations are the pioneers of MSP, but smaller organizations too are increasingly adopting MSP.
"Fundamental changes in the MSP market have the potential for causing dramatic competitive shifts," said Rajesh Ranjan, vice president at Everest Group who led the report team. "Buyers are rapidly embracing new models, with the goal of unlocking new value from MSP. Service providers are grappling with how to add new capabilities and geographic footprint, placing bets on which segments of the market will emerge most quickly to align with their core competencies."
Shifting market dynamics outlined in the report include:

Increased "talent" scope of MSP: The MSP market has evolved to include varying job families and different types of workers such as Statement of Work (SoW) workers, independent contractors, and even permanent hires, within its scope.
Evolution in delivery model: With increasing maturity, MSPs have started to gain cost benefits through centralization of some MSP processes that were earlier delivered on-site. A few MSPs have started to use nearshoring/offshoring.
Entry of new MSP providers: In addition to the traditional MSPs, a number of new players from a variety of backgrounds have entered the MSP market.
Advent of advanced pricing models: MSP pricing models are evolving beyond the usual "percentage of managed spend" to include outcome-based / gain-sharing models.
Globalization of MSP: Large global MSP contracts spread across continents are emerging, though they are still small in number. However, only a handful of the largest MSP players with wide global footprint have the capability to play here.
About Everest Group
Everest Group is an advisor to business leaders on the next generation of global services with a worldwide reputation for helping Global 1000 firms dramatically improve their performance by optimizing their back- and middle-office business services. With a fact-based approach driving outcomes, Everest Group counsels organizations with complex challenges related to the use and delivery of global services in their pursuits to balance short-term needs with long-term goals. Through its practical consulting, original research and industry resource services, Everest Group helps clients maximize value from delivery strategies, talent and sourcing models, technologies and management approaches. Established in 1991, Everest Group serves users of global services, providers of services, country organizations and private equity firms, in six continents across all industry categories. For more information, please visit http://www.everestgrp.com and research.everestgrp.com.