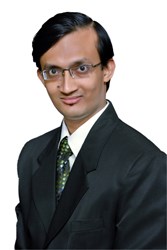 Outsourcing transactions, setup activity by GICs and service providers, and service provider financials all seem to be on an upward trajectory.
Dallas, Texas (PRWEB) November 11, 2013
Europe now comprises the largest share of the global outsourcing market, with a 43 percent share, based on Q3 data. The U.S. holds 35 percent of the market. Additionally, the region scored the two largest megadeals (those valued at US$1 billion and up) signed in the third quarter of this year.
These findings and others are detailed in a new research report published by Everest Group, an advisory and research firm on global services. The report, Market Visa™: Q3 2013, focuses on global outsourcing transaction trends, including details of major outsourcing deals, GIC (global in-house center) developments, global offshoring dynamics, location risks and key service provider developments.
The report also details an increase in the number of GICs announced and expanded in Central and Eastern Europe, owing primarily to aggressive incentive packages offered by Central European governments hard hit by a slow global economic recovery. Related to this trend, the region is benefitting from service providers seeking to locate new capacity in tier two markets.
Three megadeals were signed worldwide in Q3. Of these, two were located in Europe. UniCredit signed a multi-billion euro deal, and Telefonica inked a GBP 1.2 billion transaction. The third-largest deal was the Centers for Medicare and Medicaid Services in the U.S., valued at US$1.25 billion.
"This quarter's results for Europe are to some degree a rebound from lower-than-typical numbers during the protracted global recession. Outsourcing transactions, setup activity by GICs and service providers, and service provider financials all seem to be on an upward trajectory," said Anurag Srivastava, practice director at Everest Group who led the report team. "Additionally, the growing popularity of tier two markets is a trend from which portions of Europe can benefit going forward."
This report is structured into three broad sections:

Market overview: Outsourcing transactions and GIC activity globally, by region
Location trends and risks: Update on activity in global sourcing locations and key risks, opportunities, and developments
Service provider developments: Update on activity and developments for 20 leading IT-BPO service providers
Apart from analyzing the above-mentioned trends, the report contains extensive data on outsourcing transactions, setups and expansions of GICs and service provider delivery centers, and detailed profiles of the top 20 service providers.
The Q3 2013 report also includes an update on key global sourcing metrics for leading Asian delivery locations (Bangalore, Pune, and Jaipur in India; Manila in the Philippines; Shanghai and Guangzhou in China; and Kuala Lumpur in Malaysia). These cover labor arbitrage sustainability, operating costs for IT and BPO services, wage inflation, real estate inflation, attrition, and currency exchange rate movements.
Everest Group will host a webinar at 2 p.m. GMT (9 a.m. EST) on 19 November that will cover an update of developments in the global sourcing market in Q3 2013. The focus topic for this webinar is "hybrid sourcing models." Panelists will provide a practitioners' perspective on the role and applicability of hybrid sourcing models in the global services industry. Register today.
About Everest Group
Everest Group is an advisor to business leaders on the next generation of global services with a worldwide reputation for helping Global 1000 firms dramatically improve their performance by optimizing their back- and middle-office business services. With a fact-based approach driving outcomes, Everest Group counsels organizations with complex challenges related to the use and delivery of global services in their pursuits to balance short-term needs with long-term goals. Through its practical consulting, original research and industry resource services, Everest Group helps clients maximize value from delivery strategies, talent and sourcing models, technologies and management approaches. Established in 1991, Everest Group serves users of global services, providers of services, country organizations and private equity firms, in six continents across all industry categories. For more information, please visit http://www.everestgrp.com and research.everestgrp.com.