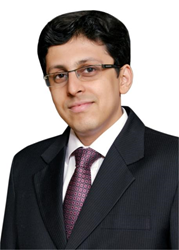 This margin increase is largely driven by restructuring and rationalization initiatives and not by significant increase in revenue.
Dallas, Texas (PRWEB) November 17, 2014
Restructuring initiatives such as those recently undertaken by HP, IBM and Dell have contributed to the highest growth of operating margins for global service providers in five years; this trend will likely continue as other global service providers follow suit, striving for more focused and profitable service portfolios.
Among other trends expected to shape the market outlook for the remainder of this year and into the next are the following:

Sluggish demand for outsourcing from traditional source markets and industry verticals;
Increased activity in set-ups and expansions of Global In-house Centers (GICs), led by well-known companies such as AstraZeneca, Cisco and Bacardi; and
Reduced location activity in tier-2 cities in Latin America due in part to risk perceptions.
These findings and more are discussed in the report, Market Vista™ Q3 2014. The Market Vista Q3 2014 report provides data and analysis highlighting the key trends and developments in the fast-evolving global offshoring and outsourcing market. The report focuses on outsourcing transactions, location trends, and service provider developments.
*** Download the Free, 21-Page Report Preview Deck ***
Registration required. Choose "login to view preview" and follow prompts.
*** Register for the Webinar ***
During an upcoming free webinar, Everest Group experts will review the highlights of the Market Vista Q3 report and delve deeper into the role that GICs are playing in delivering value to their parent organizations. "How Can Global In-house Centers Prove Their Value?" will be presented on Thursday, November 20, at 8 am CST.
"The sluggish demand we have observed in Q3 belies some fairly remarkable and significant activity in the outsourcing industry this year," said Salil Dani, practice director at Everest Group. "Most notably, global service providers have charted their highest growth in operating margins in five years. However, this margin increase is largely driven by restructuring and rationalization initiatives and not by significant increase in revenue. Sluggish outsourcing demand from traditional industry verticals and geographies have impacted revenue growth this quarter. Another interesting trend observed in third quarter is the slight preference of nascent adopters to leverage the GIC model in emerging markets in India, Asia Pacific and Latin America."
About Everest Group
Everest Group, an advisor to business leaders on the next generation of global services, has a worldwide reputation for helping Global 1000 firms improve performance by optimizing back- and middle-office business services. Through practical consulting, original research and industry resource services, Everest Group helps clients maximize value from delivery strategies, talent and sourcing models, technologies and management approaches. Visit http://www.everestgrp.com and research.everestgrp.com.