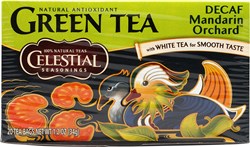 Brooklyn, NY (PRWEB) December 12, 2013
Thanksgiving is over but the holidays are in full swing, and so are the New Year's resolutions. Perhaps those unwanted Thanksgiving holiday pounds have been added, so how does one shed off those pounds for the New Year? Maintaining a balanced diet and reducing caloric intake is especially important around the holiday season. The time to begin is now. Everyday Vitamin recommends the following supplements and/or post-meal beverages to get your metabolism in motion:
1. Green Tea: Green tea's weight loss benefits have been studied and established for years. The caffeine in green tea helps to boost metabolism and burn fat when consumed after each meal. Green tea is rich in antioxidants, namely Epigallocatechin Gallate (EGCG or catechin), which have been shown to reduce body weight and fat mass. Servings of three to five cups of green tea is optimal for sufficient catechin consumption.
Complimentary shipping is available on all green teas offered on Everyday Vitamin.
2. Oolong Tea: Oolong which comes from the leaves, buds, and stems of the Camellia sinensis plant, is a partially fermented tea that promotes a healthy metabolism and aides in the digestive process. A 2009 preliminary research study suggests that consuming oolong tea could decrease body fat content and reduce body weight through improving lipid metabolism. Two cups of oolong tea is recommended.
Complimentary shipping is available on all oolong teas offered on Everyday Vitamin.
3. Only Natural's Easy Colon Cleaner: After ingesting a large meal, it is important for one to clean his/her colon to rid the body from the harmful toxins that make the body feel unhealthy, bloated and irritable. Flushing out the colon of stored fecal matter will help restore the colon to proper functioning – to better absorb nutrients, restore bowel movement regularity, strengthen the immune system, and restoring energy and vitality. Easy Colon Cleanser will not only help one lose weight, but it will increase energy and nourish one's body with fiber, herbs and probiotics (active healthy bacterial cultures).
Everyday Vitamin is offering complimentary shipping on this product, plus a special holiday promotion of buy one for $15.99, buy two for $13.99, buy five for $11.99 each.
4. Nutiva's Organic Chia Seeds are powerful because they are rich in omega-3s, fiber, high in antioxidants, effective at curbing appetite, and very low in calories. Chia seeds are said to swell to 12 times its weigh, and when combined with liquid, they form a gel in the stomach which causes the satiety effect. Furthermore, their protein, fiber and carbohydrate content contribute to that effect.
For the holidays, Everyday Vitamin is offering complimentary shipping, plus a special promotion of buy one for $10.49, and buy two for $8.99 each.
Engaging in physical workout is very important in maintaining wellness and the weight off. If going to the gym or engaging in physical activity is a regular part of one's weight loss regimen, Everyday Vitamin recommends these popular-selling products to increase metabolism and weight loss results:
1. Metabolic Nutrition's Synedrex: Metabolic Nutrition's Synedrex is a dietary supplement designed for fitness enthusiasts to enhance performance. It is effective in activating metabolic rate to burn calories more intensely and decrease body fat, maximizing energy levels, suppressing appetite, and improving mental focus. Synedrex contains a blend of ingredients including vitamins, natural plant extracts, and pharmaceutical grade ingredients.
Everyday Vitamin is continuing its promotional sale through the 2013 holidays on Synedrex – buy one for $39.99, buy two for $37.99, buy three for $35.99 each. For a limited time only, Everyday Vitamin is offering a special promotion of buy two bottles of Synedrex and get one free. Customers must visit the promotion page to take advantage of the promotion.
2. Dymatize Nutrition's L-Carnitine Extreme or Serious Nutrition's Acetyl-L-Carnitine (ALCAR) helps increase fat metabolism. It allows the body to burn fat with saving more glycogen, thus boosting energy and endurance. Everyday Vitamin is continuing their 15% off promotion on this product and all Dymatize Nutrition products, and all are eligible for complimentary shipping.
3. Labrada Nutrition's EFA Lean Gold Essential Fatty Acid Blend with Tonalin Conjugated Linoleic Acid (CLA) is designed for dieters and will help reduce body fat and increase muscle tone. Everyday Vitamin is continuing their promotion of 15% off on all Labrada Nutrition products, and all are eligible for complimentary shipping.
As of November 27th, Everyday Vitamin will offer complimentary shipping on all orders all of the time. Customers will have time to shop for their favorite vitamins and supplements at Everyday Vitamin just in time for the holidays.
If customers have any questions about any of these above-mentioned products, any products on Everyday Vitamin's website, or have general inquiries on the best weight loss diet, please complete the online form in the new "Ask the Nutritionist" page. A professional nutritionist will answer your questions free of charge within 24 hours.
About Everyday Vitamin:
Everyday Vitamin is a natural health company, retail store based in Brooklyn, NY and online retailer that aims to promote nutrition and health through the sale of vitamins and supplement products, herbs and homeopathic remedies. These products include vitamins, minerals, dietary supplements, diet and weight loss teas, and others that provide numerous health benefits that assist in weight loss management, exercise nutrition, and improving overall health and wellness.
Everyday Vitamin carries thousands of well-known, trusted brands which have been proven safe and effective by solid scientific research..