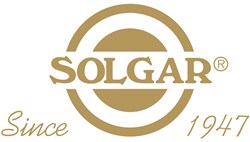 Solgar has a product for everyone.
Brooklyn, NY (PRWEB) September 19, 2013
Solgar crosses the gamete of health and nutrition, offering a wide variety of vitamins, minerals, and herbal supplements that address virtually every general and specific health concern of men and women. Solgar Astaxanthin provides antioxidants to support healthy skin; Solgar Bilberry Ginkgo Eyebright Complex plus Lutein provides antioxidant nutrition for healthy eyes; Solgar's Chromium Polynicotinate (200 mcg) Yeast-free supports healthy blood sugar metabolism; Solgar's Ester-C plus supports good immune system function; Solgar's Whey to Go Protein Powder for sports nutrition, and many other vitamins to support general health.
Everyday Vitamin carries over 300 products from Solgar. "We are pleased to provide our customers with this cost savings and provide an opportunity for those who haven't tried out this amazing brand," said Wayne Xu, Vice President, Everyday Vitamin Nutrition LLC. "Solgar has a product for everyone."
Solgar has been innovating and producing fine quality nutritional supplements for over 60 years. They are committed to providing customers with a wide array of top quality, innovative, science-based nutritional supplements to enhance their total health and well-being.
Solgar products can be purchased on Everyday Vitamin's website, in-store, or by calling toll free customer service at 1-800-709-6280.
Customers must use the coupon code: Solgarfree to receive the complimentary shipping offer. Only one coupon per customer may be used. No minimum purchases are required and the offer only applies to Solgar products. Offer ends on October 31, 2013.
About Everyday Vitamin:
Everyday Vitamin is a natural health company, retail store based in Brooklyn, NY and online retailer that aims to promote nutrition and health through the sale of vitamins and supplement products, herbs and homeopathic remedies. These products include vitamins, minerals, dietary supplements, diet and weight loss teas, and others that provide numerous health benefits that assist in weight loss management, exercise nutrition, and improving overall health and wellness.
Everyday Vitamin carries thousands of well-known, trusted brands which have been proven safe and effective by solid scientific research.
Visit Everyday Vitamin's website for more information.