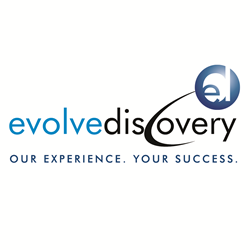 It exhibits our team's dedication to providing our clients with the right tools and expertise needed for eDiscovery and litigation support.
San Francisco, CA (PRWEB) October 02, 2014
The full-service litigation consulting and eDiscovery company, Evolve Discovery, achieved kCura's Orange-level Relativity Best in Service designation. Evolve Discovery has received Best in Service for a remarkable five years in a row. This prestigious designation recognizes Evolve Discovery's excellent customer service for Relativity end-users, among other attributes.
"Evolve Discovery is pleased to achieve Relativity Best in Service designation for five straight years," Evolve Discovery's Chief Technology Officer Shamir Colloff explains. "It exhibits our team's dedication to providing our clients with the right tools and expertise needed for eDiscovery and litigation support."
Through a voluntary audit, Relativity Best in Service partners demonstrate their expertise and experience hosting projects in Relativity. kCura evaluates these partners' individual data centers in three areas: technical infrastructure, customer service, and product expertise. Additionally, Best in Service partners meet a set of requirements for duration as a hosting partner, size of Relativity installations, and core Relativity certifications.
kCura has two designations for Best in Service partners' data centers: Orange and Blue. While both designate data centers that provide a quality Relativity experience, Orange-level sites have made additional investments in people, process and technology to manage installations with above-average user counts—all while maintaining the high standards of Best in Service.
"We're pleased to recognize Evolve Discovery's team as a Best in Service partner for an impressive five consecutive years," said Andrew Sieja, president and CEO of kCura. "It's awesome to see their long-term commitment to providing an exceptional Relativity experience for their customers."
With skilled Relativity Certified Administrators and Relativity Certified Sales Professionals on-hand, as well as Certified Reseller status, Evolve Discovery can also provide technical and administrative support for in-house Relativity deployments. Additionally, as a Certified Reseller, Evolve has resold Relativity to multiple law firms seeking an in-house e-discovery solution.
About Evolve Discovery
Evolve Discovery provides full-service Litigation Consulting, eDiscovery Solutions, Managed Review and Project Management for AMLaw 100 law firms and Fortune 500 companies.To learn more about Evolve Discovery, please email us at info(at)evolvediscovery(dot)com or visit us at http://www.evolvediscovery.com.
About kCura
Recognized as a "Leader" in Gartner's 2014 E-Discovery Magic Quadrant, kCura are the developers of the e-discovery software, Relativity. Relativity has more than 100,000 active users worldwide from organizations including the U.S. Department of Justice and all of the top 100 law firms in the United States. kCura helps corporations, law firms, and government agencies meet e-discovery challenges by installing Relativity on-premises and providing hosted, on-demand solutions through a global network of partners. kCura has been ranked the 100th fastest-growing technology company in North America on Deloitte's Technology Fast 500 and named one of Chicago's Top Workplaces by the Chicago Tribune. Please contact kCura at sales(at)kcura(dot)com or visit kcura.com for more information.