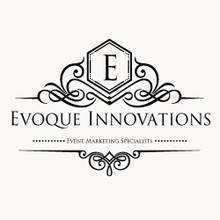 Networking is another core part of business, without it, the chances of expansion are limited.
Leicester, England (PRWEB) February 08, 2017
The event will be taking place at the world famous Manchester Old Trafford Cricket Club, and businesses from the North of England in the sales and marketing industry will be travelling to this exciting seminar, which is bound to be full to the brim with marketing talent. Managing Director Tom Gilday is particularly proud to be attending the event as he is cricket fan who appreciates the history and legendary status associated to the Manchester Old Trafford ground, which brings an extra flare of anticipation
About Evoque Innovations: http://www.evoqueinnovations.com/
The seminar will be covering a range of topics and discussions from industry professionals, who will be giving out advice on leadership techniques and business growth aimed at helping the development of leaders within the industry. Having attended events similar to the forthcoming Manchester seminar, Evoque Innovations and Tom Gilday know that every talk and piece of information asserted will be of great value as the firm are currently focused on growth and developing strong business leaders within their company to head up future expansions across the United Kingdom.
Dwight Eisenhower once said, "Leadership is the art of getting someone else to do something you want done because he wants to do it." Evoque Innovations believe strong leadership is vital to bringing success for any business. For a business to grow, it must seek talent so that it can be the best it can be. Encouraging young like-minded individuals to find their own leadership skills is what Tom Gilday wants to implement throughout his company, in the same way he was taught, which led him and his company to such great success.
The seminar event will also be a great chance for networking opportunities, which again, will allow the marketing firm to connect with business owners, and employees with similar intent and make lasting connections. Networking is another core part of business, without it, the chances of expansion are limited, deals and collaborations is what has helped the most successful of entrepreneurs succeed.
Evoque Innovations specialises in unique marketing which has its foundations in innovation, integrity and leadership. Evoque Innovations is always working on improving their clients' branding, through honest and truthful approaches with a profound sense of vision to stay ahead of the competition.