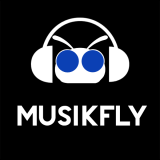 Much of the independent music talent is chart-busting but unheard of. We hope to change that.
Boulder, CO (PRWEB) August 27, 2013
Music distribution is changing. Some would argue that there is a migration away from major labels and traditional distribution channels towards utilizing production that is closer to home and the Internet for awareness and sales.
Evver and MusikFly are two companies that help facilitate getting independent artists known and their music sold.
Evver, Inc. is a growing Colorado start-up allowing users to create and share custom videos complete with music from their existing pictures – for free.
"Music is a key differentiator for Evver, and people who make videos will instantly see the beat matching technology synchronized to their chosen song. But, the focus continues to grow in finding awesome music that not only accentuates the video but highlights new tunes that people may not have ever heard," says Kraig Clark, CEO of Evver. "Much of the independent talent is chart-busting but unheard of. We hope to change that."
MusikFly shares the same values. "We often find that independent musicians lack the resources or know-how necessary to market themselves. MusikFly helps get the word out on the street by easing the music submission process," notes Fletcher Richman, CEO of MusikFly.
The two companies will work together to develop programs designed to create greater independent music awareness.