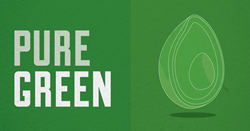 Carlsbad, CA (PRWEB) December 31, 2013
Today, the Encina Wastewater Authority (EWA) announced a strategic alliance with Anaergia Inc. to produce and distribute a distilled version of PureGreen, a natural bio-solid based fertilizer produced for the past seven years at the EWA's facilities. If successful, this alliance would result in the distribution of over 2,000 tons of PureGreen as a source of organic nitrogen and natural phosphorus for the rapidly growing natural fertilizer market.
"The demand for renewable energy and natural fertilizer has never been greater and we believe Anaergia's pyrolysis technology can quickly and effectively achieve both," said Kevin Hardy, General Manager of the EWA. EWA and Anaergia expect to begin marketing the fertilizer in mid-2014.
This alliance will enhance EWA's existing bio-solids fertilizer program through integrating Anaergia's pyrolysis technology and existing PureGreen infrastructure and customer base. "We hope our alliance with Anaergia will serve as a model for mutually beneficial public-private partnerships. Such partnerships are a key to the development and operation of modern clean water infrastructure systems. Anaergia's technologies are on the cutting edge of innovation, and through working together, we can help redefine both markets and improve EWA's bottom-line financial performance," said Kristen Gaspar, Chair of the EWA Board of Directors.
Founded in 1961, EWA is an environmental leader in the wastewater treatment industry. EWA offers 4 products and services that provide sustainable and fiscally responsible wastewater services to the communities it serves while maximizing the use of alternative and renewable resources. It has been a US Environmental Protection Agency Green Power Partnership Leadership Club since 2011 and operates an award winning facility in Carlsbad, CA.
Anaergia is a global leader in the production of clean energy, fertilizer and recycled water from organic waste streams, and offers the widest range of anaerobic digestion technologies for municipal, industrial, commercial and agricultural markets. Anaergia delivers solutions globally through offices established across North America, Europe and Asia, operating more than 1,600 renewable energy projects globally.