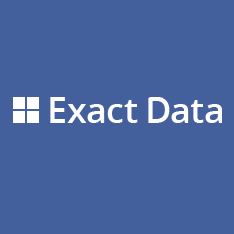 Chicago, Illinois (PRWEB) April 22, 2015
NextMark released its latest Data Card Quality Report on April 3, 2015 – awarding a #1 ranking and perfect score of 100 to Exact Data. Exact Data has taken the top ranking in this report for the past 14 consecutive quarters.
Exact Data manages 12,433 different data cards on NextMark, about four times as many data cards as any other list provider.
Data cards represent the unique target audiences data companies can build into opt-in email lists, postal mailing lists, and telemarketing lists.
"We're ecstatic to make NextMark's rankings," says Exact Data CEO Larry Organ.
The mailing list company has even more data cards on their website, http://www.exactdata.com.
Anyone interested in receiving more information about a postal, telemarketing, or email list may contact Exact Data directly at (877) 440-3282 or email info(at)exactdata(dot)com
About Exact Data
Exact Data is a Chicago-based multi-channel marketing company with regional offices across the United States. The company offers integrated marketing services including B2B and B2C lists containing postal, email, and telephone contacts, data append and hygiene services, as well as pay-per-click social media advertising.
Exact Data was founded in 2001 and operates as a subsidiary of Exact Data LLC. For more information, email info(at)exactdata(dot)com or call (877) 440-3282.