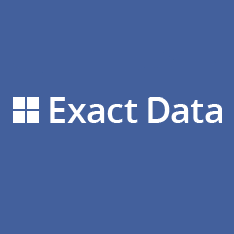 The fact is that email marketing works. 91% of businesses have said that email marketing has expedited their growth and we're working tirelessly to meet the demand while also providing top-quality email lists for our clients
Chicago, IL (PRWEB) December 16, 2014
Email marketing is quickly becoming an essential component to business growth. Companies spend 15% of their marketing budget, on average, towards email marketing efforts. Most recipients act on email offers within two days of receiving promotions or marketing, meaning a quicker ROI than other forms of direct marketing. Companies, on average, attribute 23% of their total sales to email marketing. With the addition of "big data", companies can now personalize emails based on a number of predictive analytics, offering businesses the chance to craft each message to fit its recipients on a personal level.
"The fact is that email marketing works. 91% of businesses have said that email marketing has expedited their growth and we're working tirelessly to meet the demand while also providing top-quality email lists for our clients," says CEO Larry Organ.
The high demand for email marketing services pushes companies like Exact Data to send more emails than ever before. The Chicago direct marketing agency keeps up with the demand by employing multiple email servers which react to different SMTP responses, manage sender reputation in real-time and improve deliverability rates for all deployments. Due to high volumes of emails being sent on a daily basis, the company makes sure to analyze campaign delivery results at the domain, IP address and list-levels.
Exact Data deployed more than 25,000 unique pieces of creative on behalf of clients this year alone. With numbers like these, it was no wonder the mailing list giant sent almost 57% more emails than last year (in 2013 they deployed a little over 170 million). The company is also growing in size and expects to deliver even more quality email content in 2015.
To learn more about Exact Data's email marketing solutions, visit the company at exactdata.com, call (877) 440-3282, or email the marketing group at info(at)exactdata(dot)com.
About Exact Data
Exact Data is a Chicago-based multi-channel marketing company with regional offices across the United States. The company offers integrated marketing services including B2B and B2C lists containing postal, email, and telephone contacts, data append and hygiene services, as well as pay-per-click social media advertising.
Exact Data was founded in 2001 and operates as a subsidiary of Exact Data LLC. For more information, email info(at)exactdata(dot)com or call (877) 440-3282.