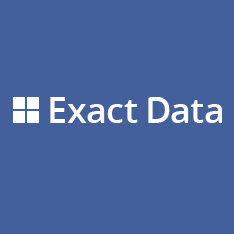 This is a great opportunity to test Facebook advertising if you've never used the platform or our ad placement service. We expect all our clients who take advantage of this offer will be eager to renew in 2015
Chicago, IL (PRWEB) December 12, 2014
Social media is one of the most important vehicles for advertising, with companies in the US spending nearly $8.5 billion in 2014. It is projected by Business Insider that these same companies will likely spend a total of $14 billion in 2018 on social media marketing, meaning businesses large and small are utilizing the tool to reach consumers.
Over 70% of US online adults use some form of social media networking and advertisers are vying to get in front of these consumers. Facebook, with 500 million users world-wide of which 50% log in at least once a day, is the most popular social media network for online advertisers. Ads are cleverly camouflaged to appear as part of the newsfeed, also known as "native advertising" in digital terms.
Exact Data released its limited time Facebook Ad Trial Offer in mid-December. For clients who have purchased email list orders over $2,500, the company is offering 50 guaranteed clicks for $75 in addition to free ad creative and a waived setup fee valued at $75 and $95, respectively. Exact Data uploads the contacts from the purchased email lists, matches them to Facebook's user database, and serves its client's ads via newsfeed to the same individuals who received the targeted email offers. Typical match rates (from email list to Facebook user) average 60% for B2C records and 40% for B2B records. The offer is valid through the end of 2014 and space is limited – only 25 clients will be able to sign up on a first-come-first-serve basis.
"This is a great opportunity to test Facebook advertising if you've never used the platform or our ad placement service. We expect all our clients who take advantage of this offer will be eager to renew in 2015," says CEO Larry Organ.
To learn more about Exact Data's social media marketing services, visit the company at exactdata.com, call (877) 440-3282, or email the company at info(at)exactdata(dot)com.
About Exact Data
Exact Data is a Chicago-based multi-channel marketing company with regional offices across the United States. The company offers integrated marketing services including B2B and B2C lists containing postal, email, and telephone contacts, data append and hygiene services, as well as pay-per-click social media advertising.
Exact Data was founded in 2001 and operates as a subsidiary of Exact Data LLC. For more information, email info(at)exactdata(dot)com or call (877) 440-3282.