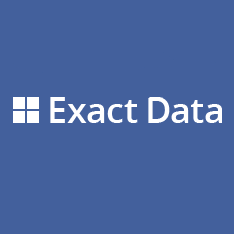 Fitness usually spikes interest around the holiday season. We want to make sure that popular lists such as our fitness mailing lists up to date, allowing for the best results possible
Chicago, IL (PRWEB) November 05, 2014
Exact Data undergoes its latest update, in this instance completing a data hygiene performance to cleanse its Fitness Mailing Lists. The approach of the holiday season has brought about concern over health and fitness. Recognizing the rise in health awareness, the company executed its latest data cleanse to maintain its Fitness Mailing Lists.
The firm's data hygiene performance calls for the removal of any inactive contacts to ensure the best deliverability possible. Each mailing list endures a monthly update where said lists are sanitized to update records across the board. Email, postal, and phone lists are all updated regularly to rid records of any contacts that may bounce back, be sent to an incorrect address, or lead to an invalid phone number.
This specific instance called for the company to go through its Fitness Mailing Lists and make certain that contacts present are valid.
Categories included within the Fitness Mailing Lists include but are not limited to:
-Dedicated fitness gym members
-Health and fitness book buyers
-Fitness lovers by location
"Fitness usually spikes interest around the holiday season. We want to make sure that popular lists such as our fitness mailing lists are up to date, allowing for the best results possible," says CEO Larry Organ.
To learn more about Exact Data's Fitness Mailing Lists, contact the company at (877) 440-3282 or email info(at)exactdata(dot)com.
About Exact Data
Exact Data is a Chicago-based multi-channel marketing company with regional offices across the United States. The company offers integrated marketing services including B2B and B2C lists containing postal, email, and telephone contacts, data append and hygiene services, as well as pay-per-click social media advertising.
Exact Data was founded in 2001 and operates as a subsidiary of Exact Data LLC. For more information, email info@exactdata.com or call (877) 440-3282.