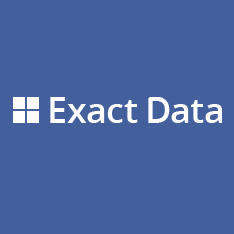 Updating our lists is a top priority, especially when the specific lists are growing in popularity. Government mailing lists are huge right now and we wanted to make sure we had premium information for our clients focusing on this group
Chicago, IL (PRWEB) November 04, 2014
Exact Data finished its most recent database update, targeting its B2B Database and specifically focusing on its Government Mailing Lists. With midterm elections coming to a close, the company recognized the importance of updating its government mailing lists and added hundreds of contact to its records.
Each month, the direct marketing firm updates its mailing lists to cater to more popular segments that are being widely used for various purposes. In this case, government mailing lists have skyrocketed in popularity due to recent elections, causing the company to grow its lists in the most current update.
The company's government mailing lists include the following categories:
-Federal government executives email
-Government contractors by location
-Government technology executives and directors
"Updating our lists is a top priority, especially when the specific lists are growing in popularity. Government mailing lists are huge right now and we wanted to make sure we had premium information for our clients focusing on this group," says CEO Larry Organ.
The company updates its information on a monthly basis either to grow its mailing lists or filter through any inactive contacts. More records within a specified category allow clients to segment their audiences further without sacrificing the size of the list.
To learn more about Exact Data's Government Mailing Lists, call the company at (877) 440-8232 or email info(at)exactdata(dot)com.
About Exact Data
Exact Data is a Chicago-based multi-channel marketing company with regional offices across the United States. The company offers integrated marketing services including B2B and B2C lists containing postal, email, and telephone contacts, data append and hygiene services, as well as pay-per-click social media advertising.
Exact Data was founded in 2001 and operates as a subsidiary of Exact Data LLC. For more information, email info(at)exactdata(dot)com or call (877) 440-3282.